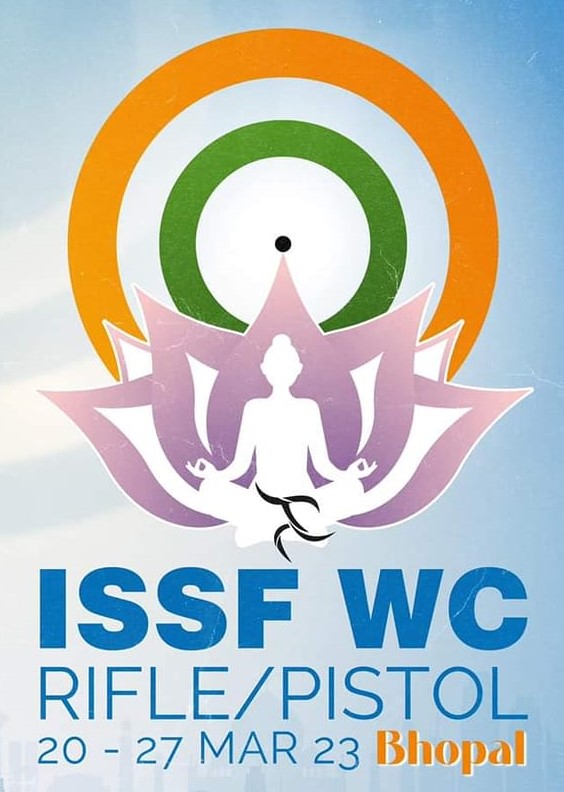 Rudrankksh Patil could not have asked for a better build-up to the 2023 ISSF World Cup, which starts in Bhopal, India from March 20.
It all started at indianshooting.com's online shooting competitions during the pandemic, which brought Rudrankksh in the spotlight. Those events, when the world had come to standstill, built the foundation for the teenager's meteoric rise last year, which saw him become only the second Indian to be crowned World Champion in 10m Air Rifle after Abhinav Bindra, courtesy the gold at the Cairo World Championship, last year.
Apart from the individual gold, Rudrankksh was also part of the team that bagged gold in the Egyptian Capital.
It is as if the 10m Air Rifle is tailor-made for Rudrankksh, and he could do no wrong last year. After winning the top honours in the individual and team men's junior event at the ISSF Junior Cup in Suhl, Rudrankksh stepped up in a way that left the shooting fraternity breathless.
There was no looking back as he pocketed one landmark after the other. Cairo was the scene of another major triumph as he won gold in his pet event at the World Cup final, again last year.
Rudrankksh will not hesitate to acknowledge that the road to the Cairo success and beyond in fact started in May 2020 at the International Online Shooting Championship organised by indianshooting.com.
It was former India shooter Shimon Sharif who hit upon the idea of staging online shooting competitions to help shooters around the world get enough competition during the coronavirus-forced lockdown.
Rudrankksh, then 16, made his online competition debut in 10m air rifle at the IOSC and shot 252.9 in the final, 0.1 point more than the world record held by China's Yu Haonan.
That wasn't the first time Rudrankksh surpassed the world mark. The youngster had scored 253.4 en route winning the youth trials that year.
Although Rudrankksh's record wasn't ratified as the ISSF considers only a select bunch of international competitions for that purpose, it was a delight for viewers watching it live on the Facebook page of indianshooting.com.
Since then, it has been steady progress and after the Cairo exploits Rudrankksh will be keen to replicate the success on his home turf this time.
Comments