India bagged an unprecedented 15 Olympic quotas in shooting after Angad Vir Singh Bajwa and Mairaj Ahmad Khan's one-two finish in men's skeet at the 14th Asian Shooting Championship in Doha, Qatar.
There was a shoot-off for the gold and 23-year old Angad prevailed 6-5 against 44-year-old Mairaj after both were tied on 56/60 in the final.
This is the first time an Indian shooter has become an Asian champion in skeet.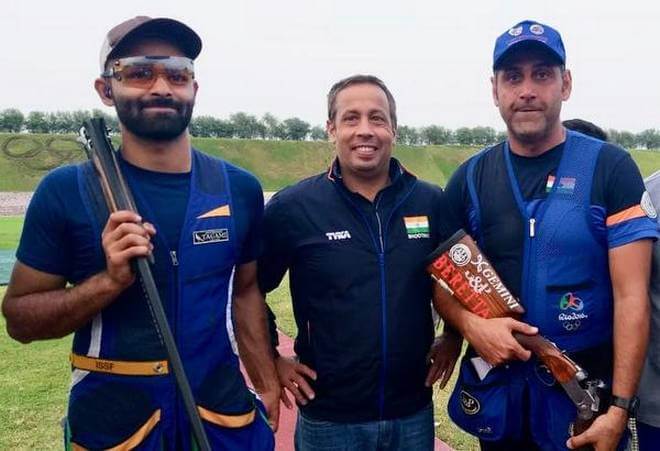 Kuwait's Habib Saud won the bronze and the third available quota.
Both Angad and Mairaj overcame a marathon shoot-off for the three final qualification spots after eight shooters including the two Indians registered a score of 120/125. Mairaj won that challenge, shooting down 38 targets straight to overcome Habib, who missed his 38th, even has Angad bagged the sixth and final spot hitting 25.
This is India's best-ever Olympic quota haul, easily surpassing the 12 won for the 2016 Rio Olympics.
[gview file="https://indianshooting.com/wp-content/uploads/F100000IA1011191530.1.SK125.0.001.pdf"]
[gview file="https://indianshooting.com/wp-content/uploads/Q100000IA0911190830.1.SK125.0.004.pdf"]
Comments