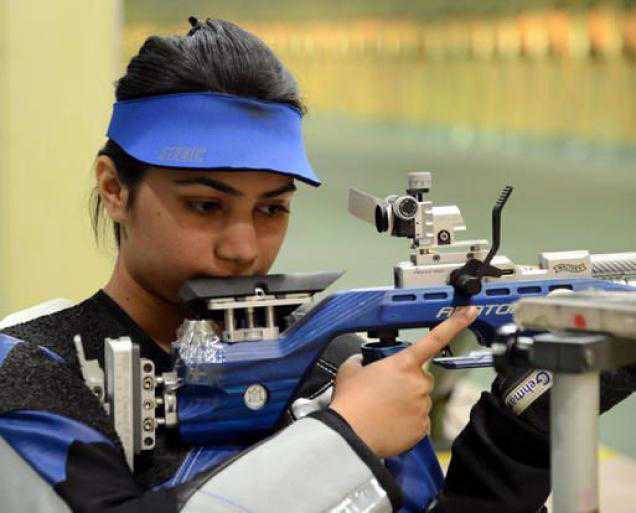 India's leading rifle shooter, who was in the midst of a storm for 'failing to turn up' for the 50m three-position event at the World University Games in Gwangju, South Korea, has clarified that the officials accompanying the contingent misguided her and asked her to shoot in an event for which she did not even have the equipment.
In an exclusive interview to indianshooting.com, Chandela said that 10m air rifle was her pet event and "just two weeks before going for the world university competition, I was told that I would have to participate in the prone event also, which I agreed". But on reaching Gwangju, Chandela was told that she had to compete in the 50m three position event as well, which is the toughest among the three rifle events and requires special equipment and training for standing, kneeling and prone posture. "After reaching the venue, I was told, I had to participate in three-position event also, for which I didn't have the required equipment, ammunition and no training. Which is why I informed the officials that I cannot participate and left Gwangju for India after playing the two events – air rifle and prone – as I have to prepare for the upcoming World Cup and avoid injury," Chandela told indianshooting.com.
A section of the media recently carried the news that because of the pull-out by Chandela from the three-position event, a three-member team could not been fielded, which denied India a possible medal. Reports said that while two other three-position shooters, Priyal Keni and Aditi Singh, took their designated slots at the range, World Cup bronze medallist Apurvi Chandela was a no-show.
Comments