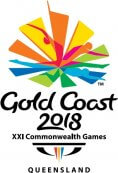 Anish Bhanwala created history by becoming India's youngest ever gold medallist at the Commonwealth Games.
The 15-year-old Anish achieved the feat after winning gold in men's 25m rapid fire pistol setting a CWG record at the 2018 Commonwealth Games in Gold Coast, Australia.
Anish, who qualified for the finals with the best qualification score of 580, shot 30 hits in the finals to set a CWG record.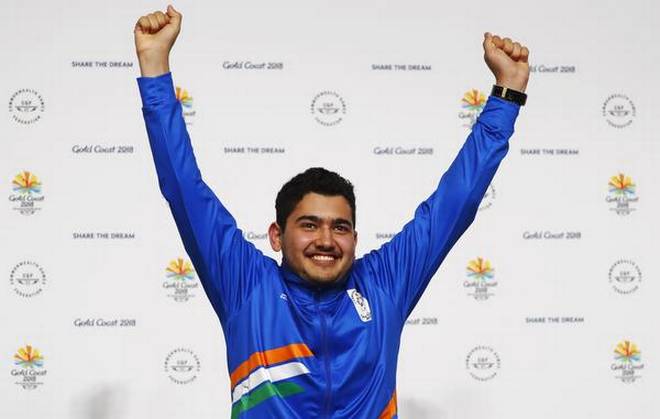 Australia's Sergei Evglevski won the silver with 28 while Sam Gowin of England took the bronze with 17.
Earlier in the finals, Anish took an early lead as he shot perfect fives in each of the first two series but a poor 4th series in which he just scored 1 brought his lead down to 2 points. Anish shot another perfect 5 to increase his lead by 4 points but with 3 hits each in the next two rounds, brought his lead down to only a point.
Going into the final round, Anish, who is the junior world champion in 25m standard pistol, responded with a perfect 5 to extend his lead to 6 even before Sergei could take his final 5 shots. The Aussie managed 4 hits and Anish emerged the winner 30-28.
Neeraj Kumar, who shot the second best qualification score of 579, finished 5th after losing a shoot-off against Australia's David Champan for the 4th place.
A day earlier, during stage one of the men's 25m rapid fire pistol qualification, Neeraj had emerged on top with a score of 297 followed by Anish at 3rd with 286.
Having claimed the biggest medal of his life so far, young Anish was ecstatic but also worried about the Class X exams he has to take soon after reaching India on Sunday. "I have to write my exams in hindi, social science and maths. I will think of my next competition, the World Cup in South Korea, after that," said Anish.
In 2017, the teenager made heads turn when he won gold in the 25m standard pistol with a world record score of 579 at the ISSF Junior World Championships in Suhl, followed by silver in the 25m sport pistol at the same event. Last month Anish had won gold in the 25m rapid fire pistol at the ISSF Junior World Cup in Sydney.
The Results:
Men's 25m Rapid Fire Pistol: 1. Anish Bhanwala (India) 30 GR (580); 2. Sergei Evglevski (England) 28 (576); Sam Gowin (England) 17 (568); Neeraj Kumar (India) 13 (579).
Extremely happy to learn that Anish Bhanwala who is just 15 years old has won the shooting GOLD in the 25m Rapid Fire Pistol event at #GC2018 Truly remarkable feat by the youngster #PresidentKovind

— President of India (@rashtrapatibhvn) April 13, 2018
Comments