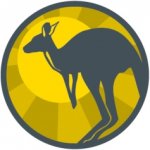 Elavenil Valarivan shattered the world record and claimed the gold medal in Women's 10m Air Rifle on the opening day of the ISSF Junior World Cup in Sydney, Australia.
The 18-year-old Elavenil shot a high 10.7 on the crucial last shot to seal the gold with a score of 249.8 in the finals.
Earlier in the qualification, Elavenil shot 631.4 to break the Qualification Junior World Record set by Mehuli Ghosh, two weeks back at the World Cup in Mexico.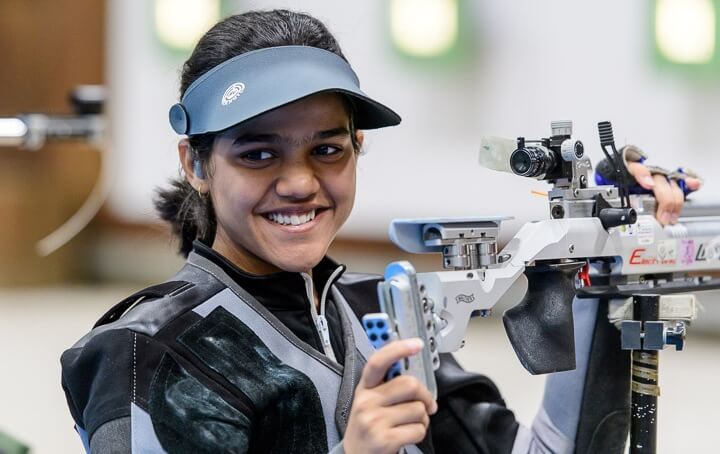 Chinese Taipei's Lin Ying-Shin shot 248.7 to win the silver while China's Wang Zeru took the bronze with 228.4.
Elavenil had won a bronze just four days back at the 7th World University Shooting Championship in Kuala Lumpur.
India's other finalists in the event — Shreya Agarwal (164.8) and Zeena Khitta (144.1) — finished 6th and 7th respectively.
Bhargavi Devendranath Kasar shot a qualification score of 614.9 to finish 14th.
The team of Elavenil, Shreya and Zeena also won the team gold for India with a Junior World Record of 1876.5. Silver was won by Chinese Taipei with 1869.2 while China took the bronze with 1868.3.
Arjun Babuta wins men's air rifle bronze
In men's air rifle, Arjun Babuta won the bronze medal with a score of 226.3, missing the silver by a narrow margin of 0.4 point to Hungary's Zalan Pekler.
The gold was won by China's Liu Yuqi with 247.1.
India's other finalists in the event — Shahu Tushar Mane (161.7) and Surya Pratap Singh (119.4) finished 6th and 8th respectively.
Tejas Krishna Prasad shot a qualification score of 619.1 to finish 9th.
The Results:
Women's 10m Air Rifle: 1. Elavenil Valarivan (India) 249.8 (631.4 JWR) (Lin Ying-Shin (Chinese Taipei) 248.7 (629.7) Wang Zeru (China) 228.4 (621.6); 6. Shreya Agarwal 164.8 (622.0); 7. Zeena Khitta (India) 144.1 (623.1); 14. Bhargavi Devendranath Kasar (India) 614.9.
Team: 1. India (1876.5 JWR); 2. Chinese Taipei (1869.2); 3. China (1868.3).
Men's 10m Air Rifle: 1. Liu Yuqi (China) 247.1 (623.8); 2. Zalan Pekler (Hungary) 246.0 (623.6); 3. Arjun Babuta (India) 226.3 (623.9); 6. Shahu Tushar Mane (India) 161.7 (621.4); 8. Surya Pratap Singh (India) 119.4 (621.2); 9. Tejas Krishna Prasad (India) 619.1.
Comments