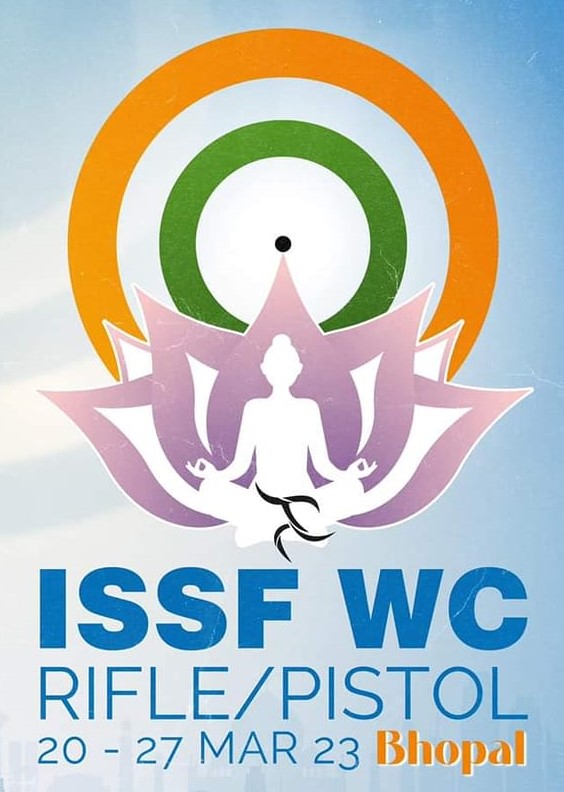 Going into the ISSF World Cup at Bhopal, India anyway have the advantage of competing on their home turf; another factor loaded in their favour is the youthful nature of the squad.
Rudrankksh Patil, Manu Bhaker, Tilottama Sen, the list goes on and is proof of the depth in talent in the country. Among the names to watch out for in Indian shooting Generation Next is Rhythm Sangwan.
True to her name, Rhythm has been striking the right notes at home and on the international stage. Just 19, she is ranked World No 8 in 25m Pistol and World No 56 in 10m Air Pistol.
Rhythm has become a proven performer on the world stage since the past two years, and that the reason she is a medal hopeful in Bhopal. The years 2021 and 2022 were when she claimed major accolades in ISSF events, and 2023 has started on a bright note as well. Turning out for Delhi University, Rhythm claimed the 25m sports pistol gold with a score of 590 at the All-India Inter-University Shooting Championship last month at the Karni Singh Ranges. The cream, however, was the glory she cornered at the Cairo World Cup with the team gold in 10m air pistol mixed team.
As Rhythm takes aim for another high for her country in Bhopal, it is only appropriate that we relive her highs in ISSF events. The 2021 Lima World Championship was where Rhythm found her golden touch with four medals — 25m standard pistol women junior, 25m team women junior, 25m rapid fire pistol mixed team junior and air pistol team women junior.
The following year also yielded a rich harvest for her, gold in Junior Women's 25m Pistol and the team event at the ISSF Junior Cup in Suhl. There were more medals in store, again gold, at the Cairo World Cup — 25m Rapid Fire Pistol Mixed Team and 25m Pistol Team.
Cairo has been a happy hunting ground with Rhythm claiming three silver at the World Championships in 25m Standard Pistol, 25m Pistol Team and 10m Air Pistol Team. The Changwan World Cup in 2022 too yielded a silver in 10m Air Pistol Team and bronze in 25m Rapid Fire Pistol Mixed Team.
Rhythm list of accolades is long, and she has miles to go in the quest of excellence, but for now the focus is on hitting bulls-eye at the Bhopal World Cup.
Comments