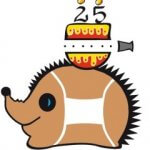 The Indian pistol shooters were bang on target as they bagged six medals, including two gold, to remain on top of the medal standings after day two of the ISSF Junior World Cup in Suhl, Germany.
It was a clean sweep for India in the men's 25m standard pistol as Udhayveer Sidhu (575), Adarsh Singh (568) and Anish Bhanwala (566) won the gold, silver and bronze respectively.
Udhayveer and Adarsh teamed up with Vijayveer Sidhu (564) to win the team gold with junior world record of 1707 while another Indian team of Anish Bhanwala, Rajkanwar Singh Sandhu (560), Dilshaan Kelley (550) won the silver with 1676. The bronze was won by Czech Republic with 1673.
In men's 50m pistol, Gaurav Rana (553) and Arjun Singh Cheema (551) made it one-two for India while Ihor Solovei of Ukraine took the bronze with 550.
The duo also combined with Vijayveer (547) to pick up the team gold with a total of 1651, a clear 41 points, ahead of Belarus (1610) who won the silver while Russia took the bronze with 1608.
Indian shooters have won four gold, five silver and two bronze for a total of 11 medals so far in the competition.
[gview file="https://www.indianshooting.com/wp-content/uploads/JWC-2019.pdf"]
Comments