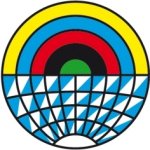 World No. 1 Apurvi Chandela won the gold medal in women's 10m air rifle on the opening day of the ISSF World Cup in Munich.
The 26-year-old Apurvi topped the qualification with a score of 630.0 and shot 251.0 in the final to win the second World Cup gold of the year, having won the first at the Delhi World Cup in February with a world record score of 252.9.
Apurvi was trailing behind China's Luyao Wang for most part of the final but made sure to keep herself within a striking distance of not more than 0.5 point. The fight for the gold between Apurvi and Wang went down till the very last shot. Apurvi with a lead of 0.1 fired 10.4 on her last shot while Wang managed a 10.3 and lost the gold by just 0.2 point.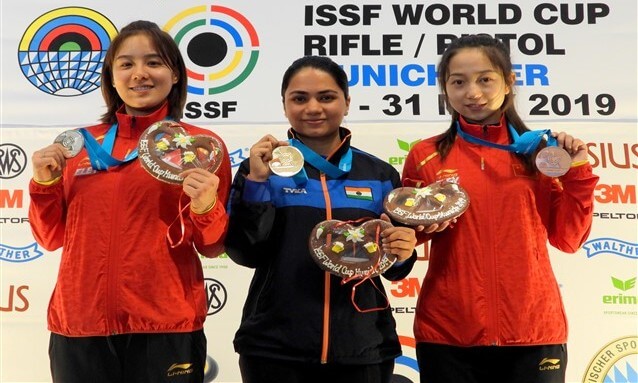 Apurvi had achieved the world number one ranking earlier this month and she was the first to win the quota for the 2020 Olympics after finishing 4th at the World Championship held last year.
Elavenil Valarivan, however, narrowly missed out on a medal after finishing 4th. The 19-year-old shot the 2nd best qualification score of 632.7.
Another quota winner Anjum Moudgil shot 628.9 to finish 11th in a field of 149 shooters.
China's Luyao Wang's shot 250.8 to win the silver while another Chinese Xu Hong took the bronze with 229.4.
The two Tokyo 2020 Olympic Quotas went to Laura-Georgeta Coman from Romania and Eszter Meszaros from Hungary.
The Results:
Women's 10m Air Rifle: 1. Apurvi Chandela (India) 251.0 (633.0); 2. Wang Luyao (China) 250.8 (631.9); 3. Xu Hong (China) 229.4 (630.8); 4. Elavenil Valarivan (India) 208.3 (632.7); 11. Anjum Moudgil (India) 628.9. MQS: Shreya Agrawal (India) 629.1; Mehuli Ghosh (India) 624.5.
.@apurvichandela, what game & what spirit! You have taken Indian shooting miles ahead by winning Gold in 10m air rifle at the ISSF Shooting World Cup.

Congratulations on winning your second gold of the year! To many more! Keep making India proud.?? pic.twitter.com/2XOybs2O5X

— Rajyavardhan Rathore (@Ra_THORe) May 27, 2019
Comments