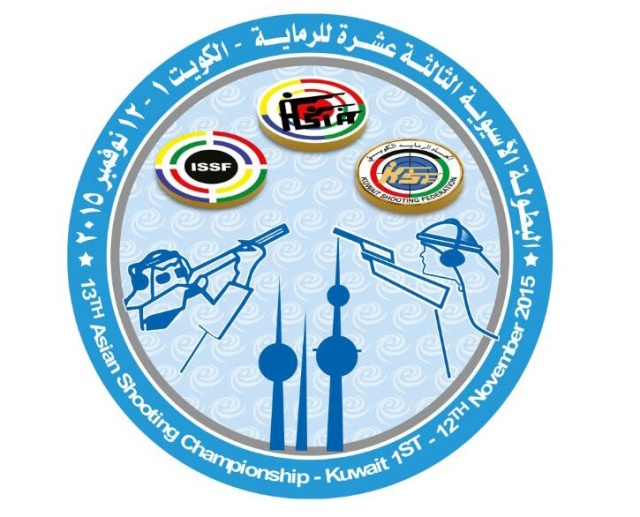 Shooters already in Kuwait for the 13th Asian Shooting Championship are in for a huge shock as the IOC Executive Board has decided to revoke the Olympic qualification status of the championship which begins in two days.
Although more than 40 countries have confirmed participation in the championship, It is a very big blow to the Indian shooters as they were heavily banking on this last chance to bag some more Olympic quota places for next year's Rio Olympics.
India has won just eight quotas so far, coming from Jitu Rai, Abhinav Bindra, Gagan Narang, Apurvi Chandela, Gurpreet Singh, Prakash Nanjappa, Chain Singh and Mairaj Khan.
The official date of arrival for shooters is November 1st but most of the Indian shooting team is already in Kuwait to get acclimatised ahead of the tournament.
On a request by the International Shooting Sport Federation (ISSF), the IOC Executive Board took the decision to revoke the Olympic Qualification status of the Asian Championship.
The decision comes after the designated Technical Delegate from the ISSF, Yair Davidovich (Israel), who was due to supervise the event on behalf of the ISSF, was denied a visa by the Kuwaiti Immigration Department.
The denial of a visa is against the non-discrimination principle of the Olympic Charter. The Olympic Charter must apply for all Olympic Qualification competitions.
Another reason for the decision is the fact that the Kuwait NOC is currently suspended by the IOC due to governmental interference against the rules of the Olympic Charter. The KOC is not entitled to participate in any activity connected with the Olympic Movement or exercise any right conferred upon it by the Olympic Charter or the IOC. This includes, in particular, any activity organised by associations of NOCs to which the KOC is affiliated.
Feel bad for the athletes competing at the Asian championships in Kuwait. No quotas on offer until another championship.

— Abhinav Bindra (@Abhinav_Bindra) October 30, 2015
Comments