Lagad Gorakh of the Indian Navy felt the high of downing a reigning world champion, when he emerged triumphant in the Men 10m Air Rifle T1 selection trials for Group A shooters at New Delhi.
Lagad won the gold medal match over Maharashtra Rudrankksh Patil with a 17-9 score line in his favour. Earlier in the eight-man ranking round, Rudrankksh had finished on top with a score of 261.5 even as Lagad finished second on countback. Another Navy shooter, Kiran Jadhav took the bronze.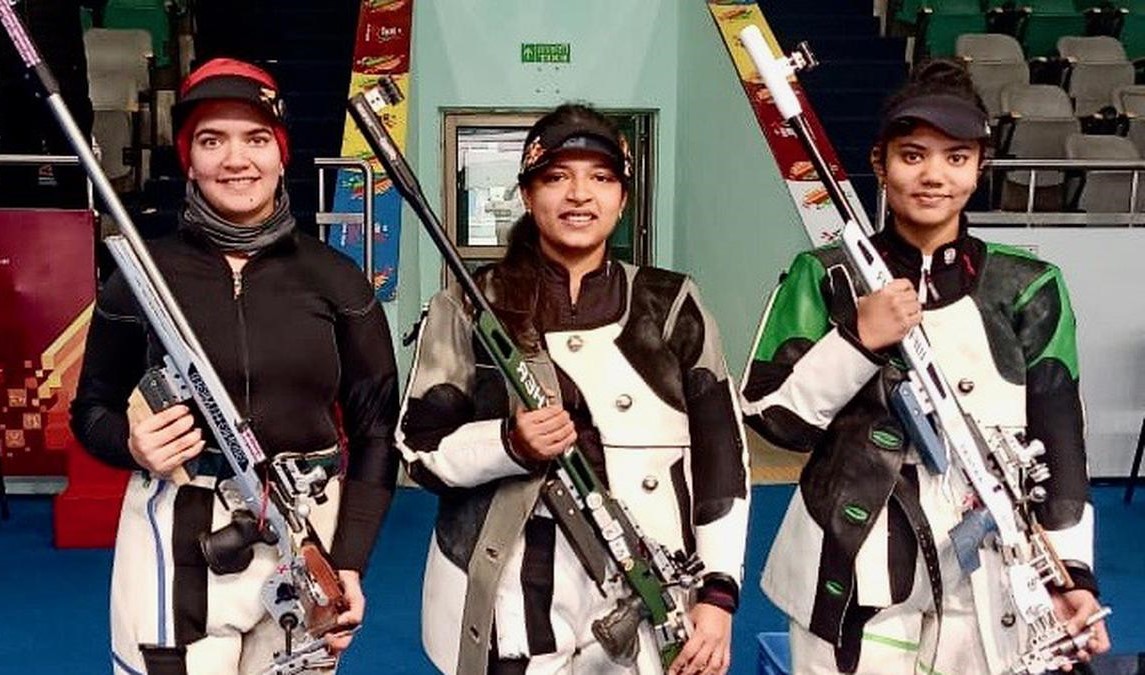 In the Women 50m Rifle Three Positions, Sift Kaur Samra of Punjab finished first outgunning state-mate and Olympian Anjum Moudgil 17-5 in the decider. Anjum had earlier topped the ranking round and had also finished second in qualification ahead of Sift, who had qualified in fourth place.
In the Men 25m Rapid Fire Pistol, it was another gold for Punjab as Vijayveer Sidhu made 28 hits in the medal round to leave behind Olympic silver medalist Vijay Kumar of Himachal Pradesh, who had 22-hits to his name. Rajasthan Bhavesh Shekhawat took the bronze.
Comments