Former World No. 1 Shahzar Rizvi emerged triumphant in the men's 10m air pistol at the 1st Selection Trial in Thiruvananthapuram.
Shahzar shot 578 to qualify for the final in the eighth place and then shot 241.5 in the final to win with a margin of 0.4 point.
Naveen won the second spot while Arpit Tomar came third.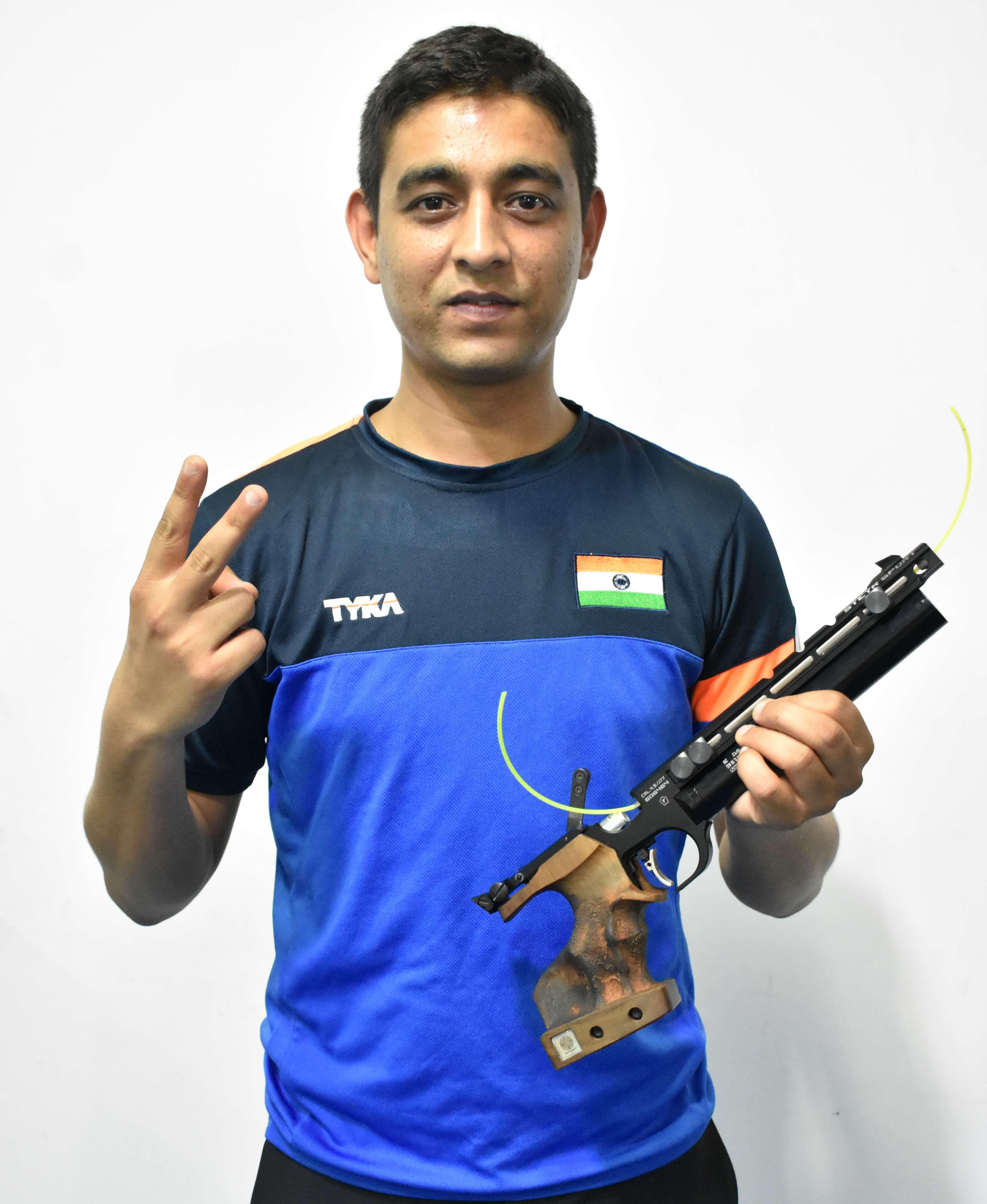 Olympian Jitu Rai (580) also made it to the final in the fourth place but could only manage a sixth place finish.
The qualification topper Dharmendra Singh Gaharwar (581) finished fourth in a field of 580 shooters.
Naveen was slightly better in the junior final as he shot 241.5 to finish first while Arpit was once again third in both junior and youth events.
[gview file="https://www.indianshooting.com/wp-content/uploads/10M-AIR-PISTOL-MEN-T1-FINAL.pdf"]
[gview file="https://www.indianshooting.com/wp-content/uploads/10M-AIR-PISTOL-MEN-T1.pdf"]
[gview file="https://www.indianshooting.com/wp-content/uploads/10M-AIR-PISTOL-JUNIOR-MEN-T1-FINAL.pdf"]
[gview file="https://www.indianshooting.com/wp-content/uploads/10M-AIR-PISTOL-JUNIOR-MEN-T1.pdf"]
[gview file="https://www.indianshooting.com/wp-content/uploads/10M-AIR-PISTOL-YOUTH-MEN-T1-FINAL.pdf"]
[gview file="https://www.indianshooting.com/wp-content/uploads/10M-AIR-PISTOL-YOUTH-MEN-T1.pdf"]
Comments