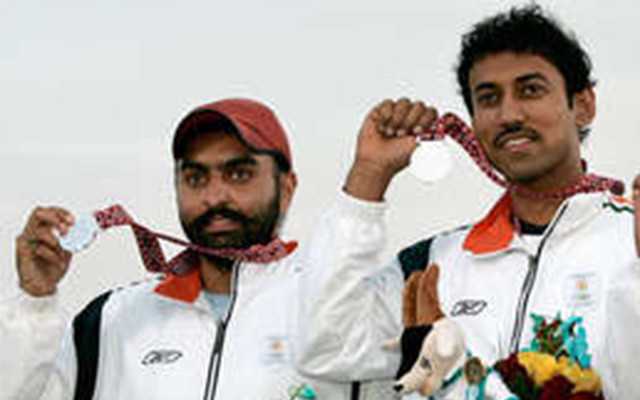 The World Championship in Shotgun kicks off in the Slovenian city of Maribor tomorrow, with the best in the business — some of them from India — all set to slug it out in the showpiece event for the next 10 days.
Chilly (RVS Rathore) had once said in an interview to a leading daily that, "We keep the thought of tough competitors away from our minds. If we think of their performances, we lose focus, thus failing before we even begin. Let us create such an image of ourselves that they fear our performance, while we relax."
Sadly Chilly is not participating in the competition this time.
The Indians will be competing in all shotgun events and have been training hard for this prestigious competition. Most of them are in good form but the favourite among them this time around is former double-trap world record
holder Ronjan Sodhi.
Ronjan, inspired by the Arjuna Award just a few days back, shot down gold in great style a couple of days back in a warm-up tournament at the same venue. The Delhi based marksman beat the world champion and Beijing Olympic Games silver-medallist Francesco D'Aniello of Italy 1-0 in the shoot off after being tied at 186 in the Fiocchi Cup.
The other Indian who should be watched out for is veteran Mansher Singh who has been shooting very well of late. He too won a bronze in trap in the Fiocchi Cup and a better performance in the finals might help him change the medal's colour in the World Championship.
Manavjit Sandhu who won a bronze in men's trap at the ISSF World Cup at Minsk, Belarus earlier this year is another shooter who can make us proud at the world stage.
The biggest disadvantage for the Indians could be the European weather, which keeps changing all the time. If it becomes too cold or windy during the matches, it will be a serious problem for them.
A training stint for most of them in Europe itself before the World championship would have acclimatised them a little, I am sure. Let's also hope that the conditions are the same for everyone and we don't get to hear any excuses. indianshooting.com
Comments