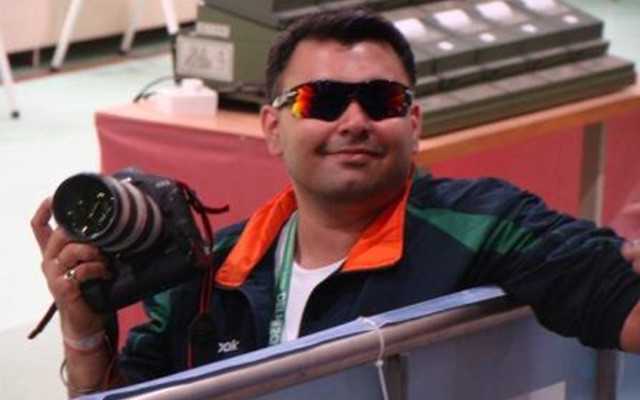 When Gagan Narang wants to unwind a bit he shoots with a camera. This is what happened at the range today after he struck gold in the 50m rifle three position. Gagan went about clicking images of other fellow shooters and doing some trick photography as well which he loves to.
Gagan's love affair with his camera began in 2004 when he saw rifle coach Stanislav Lapidus's love for photography. "Coach Stanislav a hardcore shutterbug had infected me with the bug before leaving in that year," said Gagan.
What started as a hobby soon became a passion. Gagan has over 1 lakh images and all of them are on his computer. Shooters too are more open to him as he is one of them. Chilly (Rathore) had once said it is easier to smile for Gagan than for strangers.
In many competitions Gagan goes clickity click after his matches are over. He also has a great knowledge of various cameras. Earlier he used a SLR Canon 300 D and then later bought a very powerful camera from Beijing.
Gagan captured many images at the Melbourne Commonwealth Games in 2006 and had even staged an exhibition that year.
Gagan says "I clicked my best pictures while at Phillip Island on the sourthern-most tip of Australia. The great ocean road, the penguin parade…"
Photography helps Gagan to relax and also makes his fellow shooters smile.
Scanning the Karni Singh Range with the camera in hand Narang wishes "he had time for a professional course" but before one feels that the foucuss is wavering come the words," for now the task is to win more gold medals for India." Apt words from India's new "Gold finger" who has won four gold medals. indianshooting.com
Comments