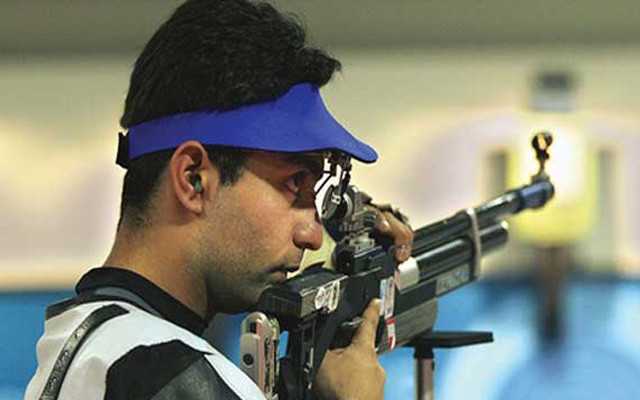 Last week in Fort Binning the talking point was the three Olympic quotas that the Indian pistol shooters had won. Back home too the shooting fraternity at length discussed the exemplary which still seems to be fresh in the minds of one and all.
At the start of the third of the four world cup series, considering Indian pistol shooters had trained on their own, experts in the field hardly gave any weight age to the country top guns.
Defying all odds, our pistol shooters were right on top, which speaks volumes of their potential and determination.
After winning the medals and quota places, the pistol shooters are a bit concerned about how to manage their training in the build up to Olympics without a pistol coach.
Winning a medal in the world cup is a great achievement, but Olympics is all together a different ball game. The pressure of the mega event breaks the will of the toughest of the competitor. Hence, training under an expert will certainly boost the confidence level of the pistol shooters, who have already exhibited their skills.
At this point of time there are two school of thoughts. Since all top shooting coaches have already taken up good jobs with different nations, it would be a bit too difficult for either the federation or government to rope in a renowned coach to train the pistol shooters for London games.
At hindsight, federation should have appointed a pistol coach soon after Hungarian coach Casaba had left after 2008 Olympics. The world over, nations are hiring good coaches on a four year contract. Some countries in the middle east have done that, India too should have worked on those lines to prepare its shooters for London. Hence there is no point now talking about the past.
The second theory is —the federation should chalk a plan out and get it approved by the government so that pistol shooters can train abroad at some popular shooting venue under a master coach till the 2012 London games. Prior to Beijing games, government had given special grants to top shooters including Olympic champion Abhinav Bindra who had then trained in Germany.
All said and done, its time for the federation to go to the boardroom and come up with some productive plans. Shooters have done their bit, its time for the federation to deliver the goods now!
Comments