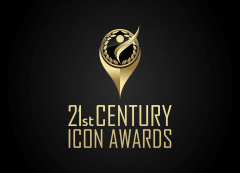 Arunima Sinha, world's first woman amputee to climb Mount Everest, won the Outstanding Competitive Sports Award at the inaugural 21st Century Icon Awards Gala Dinner recently held in London.
Apart from being a mountaineer, Arunima has also been trained in rifle shooting at the TopGun Shooting Academy and had competed in the Uttar Pradesh State Shooting Championship in 2014.
Nominees for the awards came from 14 countries-UK, USA, India, Monaco, Netherlands, Dubai, Spain, France, Ghana, Norway, Croatia, Germany, Kenya and Zimbabwe.
Over 250 individuals including members of some of the royal families from Europe, corporate professionals and celebrities attended this perfect melange of a social and corporate event.
These awards are the brainchild of Tarun Ghulati, Founder, President and Chief Executive Officer and Preeti Rana, Founder, Chief Creative Officer of Squared Watermelon Ltd which hosted the awards.
Tarun and Preeti, who are now launching a global forum with chapters in various countries said, "We are delighted that the 21st Century Icon Awards have brought together and recognised so many iconic individuals from across the world. Individuals like Arunima have set benchmarks, set agendas and made other people look up to them. Arunima is a true legend and we are so proud of her achievements and indeed for winning the Outstanding Competitive Sports Award."
Comments