The inaugural edition of the Bhairon Singh Shekhawat Memorial Shooting Championship will be held at the Gurukul Sports Shooting Academy in Jaipur from 15th May.
Many shooters from around the country are expected to compete in the three day open competition which offers a total prize money of Rs. 1,52,000.
The competition will be held in the 10m air rifle and 10m air pistol events.
About Bhairon Singh Shekhawat:
Bhairon Singh Shekhawat (23 October 1923 – 15 May 2010) was the 11th Vice President of India. He served in that position from August 2002, when he was elected to a five-year term by the electoral college following the death of Krishan Kant, until he resigned on 21 July 2007, after losing the presidential election to Pratibha Patil.
Shekhawat was a member of the Bharatiya Janata Party (BJP), a leading member of the National Democratic Alliance at the time of election. He served as the Chief Minister of Rajasthan three times, from 1977 to 1980, 1990 to 1992 and 1993 to 1998.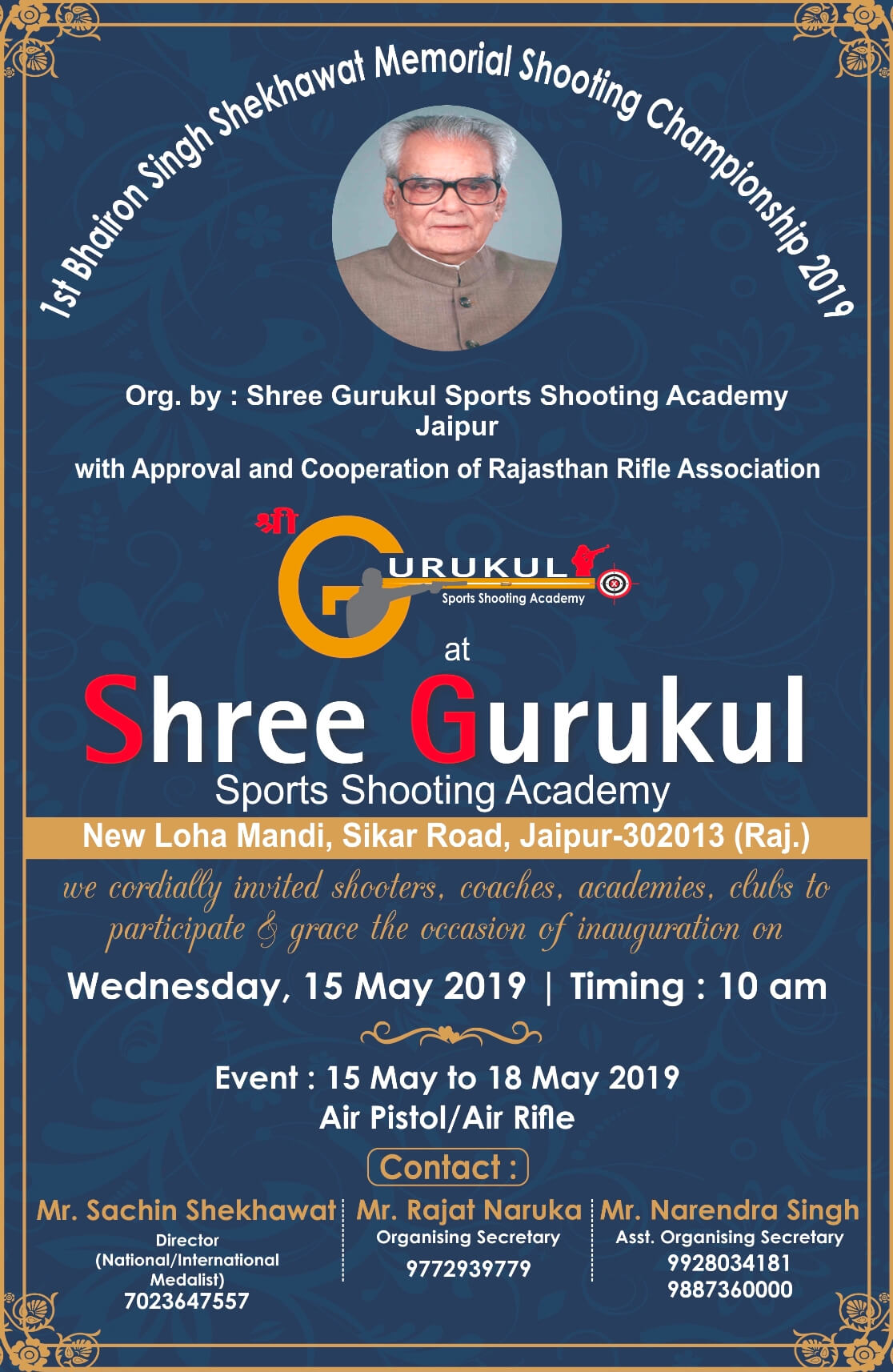 Comments