The Gurugram District Shooting Championship 2018 will be held on 5th and 6th May at the TopGun Shooting Academy in Gurugram.
Around 250 shooters have registered for the two-day competition in 10m air rifle and 10m air pistol events.
The competition will be organised by the District Rifle Association of Gurgaon under the aegis of Haryana Rifle Association.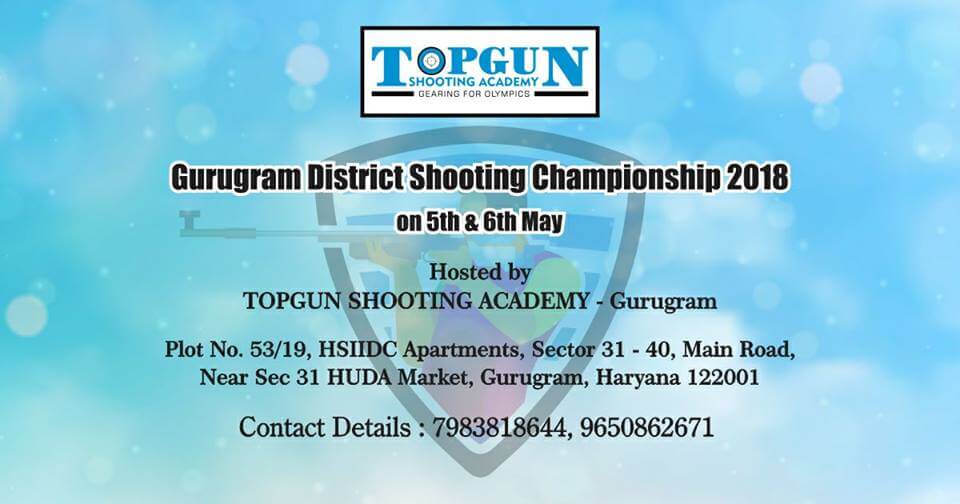 Comments