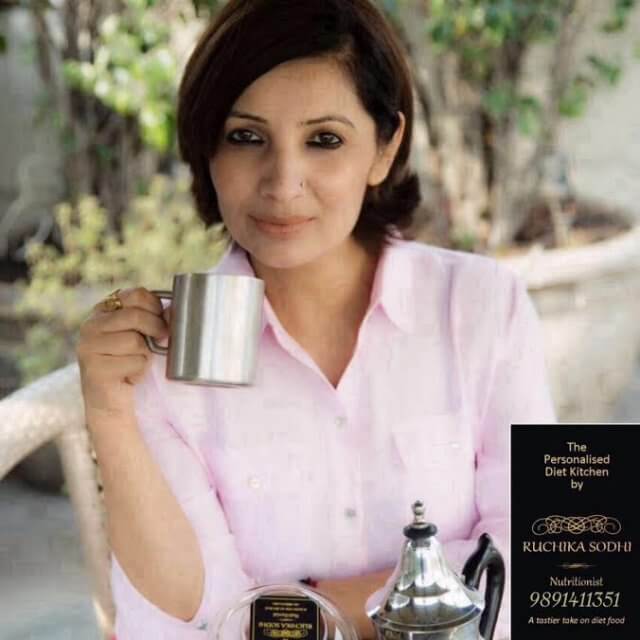 What a sportsman eats reflects in their performance. For a shooter to give up carbohydrates is like telling their brain to go for a holiday, stresses Delhi based nutritionist Ruchika Sodhi.
The sport of shooting is primarily a mental game. I strongly recommend the intake of carbohydrates for all shooters which will help them to strengthen their mental training for their overall performance. It is very essential to note that whatever you eat has to be balanced and eaten at the right time.
It is observed that the brain cells and the cornea of your eye are the two most important parts of the body that are used when you shoot. Hence to enhance the development of these major parts it is essential to have more carbohydrates intake which will help build up the source of energy in your body.
Eat right to play right
It is very important for a shooter to understand what kind of diet he/she needs to take in order to stay fit and maintain the right mental balance. Many assume that shooting is just a concentration game and physical fitness is not that important, but I strongly feel it is the most basic and integral point to include a well structured balanced diet in the regular schedule.This will help you to stay fit and improve your performance level. While eating, I suggest that the right kind of meal is very important. You can include whole grain oats, brown rice, ragi, bajra, millet, red rice, barley, fruits and vegetables in your diet. For snacking, energy bars made of oats and jaggery(gur) or energy balls made of dates, almonds, walnuts, cashews and flax seeds are highly recommended.
No carbohydrates No concentration
A shooter must include the right portion of carbohydrates in their diet which will help in building the concentration level during their game. According to survey it is observed that your brain uses about one-third of your daily carbohydrates intake. If you start cutting it back you are restricting the fuel supply and you can't think right. It is very important for every sportsperson be it a shooter or any other player to keep the level of carbohydrates high.
3S Philosophy
I would like you to follow the 3S philosophy – Shooter- Sportsperson-Special. These three words describe what you are. As a shooter and a sportsperson you need to be on a very special diet as your overall performance will depend on what you eat and how you stay fit. In shooting you require high level of energy hence you need meals at regular intervals depending on your physical structure.It is very important to eat the right amount of food with the right combinations at the right time.
Avoid nutritional deficiency in your body
I would like to suggest that you must take multivitamins to boost your energy level. Rich carbohydrates, moderate protein, vegetables, iron and balanced blend of minerals with other vital vitamins is necessary for a healthy short diet meal. This will help you avoid any nutritional deficiency in your body.
Proper nutritional meal
Say no to naan but don't run away from paranthas made of multigrain atta stuffed with vegetables. Say no to sugar but yes to gur. Don't give up eating potatoes or pasta.The right combination included with this meal can help you stay fit.
Important ! Watch the combination of meal and intake at the right time.
The writer is a Delhi based nutritionist and wife of ace shooter Ronjan Sodhi
Promoted by Blackstreet brand consultancy.
Comments