The inaugural edition of the K.D Singh Memorial Shooting Championship will be held at the Oases Shooting Range in Jaipur from 15th November.
The four day open competition will be organised by the Thunderbolt Shooting Academy and offers a total prize money of Rs. 80,000.
The competition will be held in 10m air rifle and air pistol events and is approved by the Rajasthan State Rifle Association & Rajasthan State Sports Council.
About TH. Karnidan Singh Ji Devra of Viroli:
TH. Karnidan Singh Ji Devra was a revenue inspector, a shooting enthusiast and a connoisseur of weapons. It was his dream to make a platform where everyone could learn this sport professionally without any hindrances. After almost three decades in 2017, Adhiraj Singh Devra, who has won several medals at the Nationals, fulfilled his grandfather's dream and started the Thunderbolt Shooting Academy in Ahmedabad.
Contact Thunderbolt Shooting Academy at tsa.ahmedabad01@gmail.com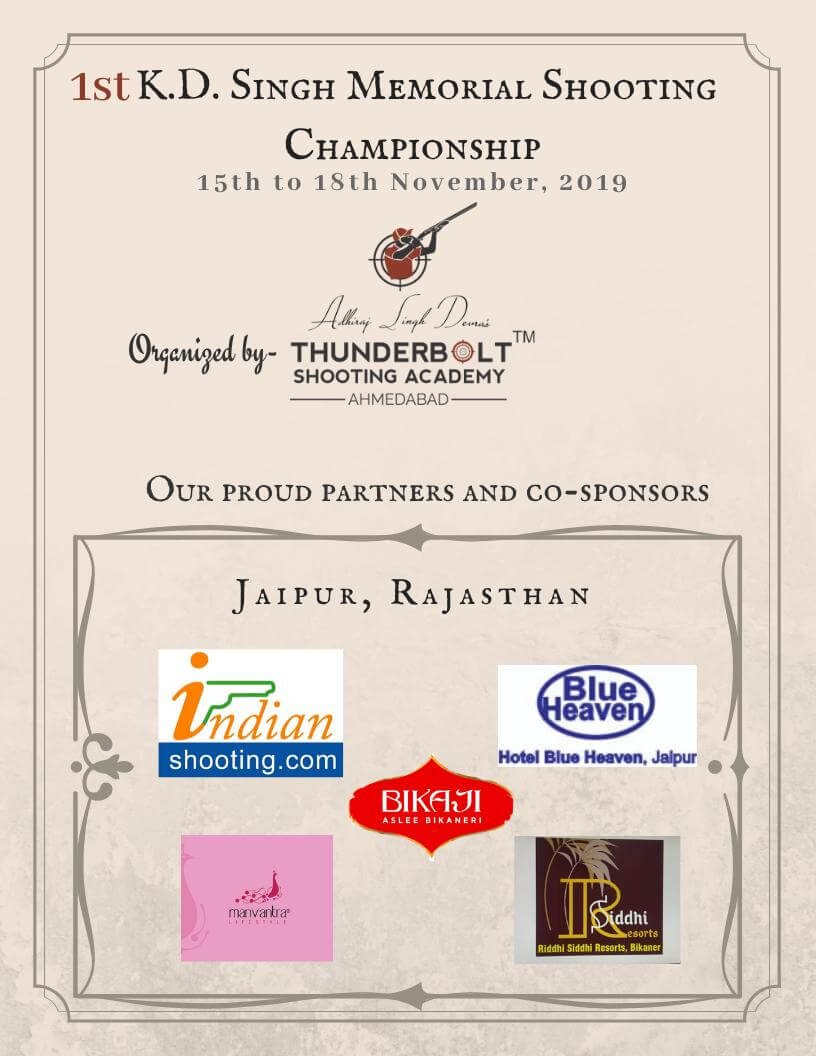 Comments