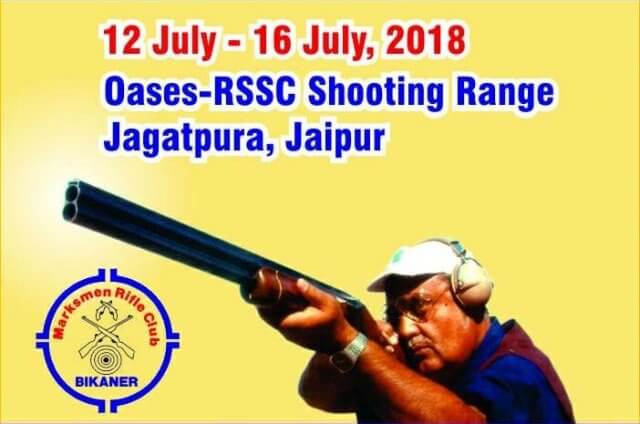 The 12th Maharaja Dr. Karni Singh Memorial Shooting Competition is set to kick off in Jaipur's Oases Shooting Range in Jagatpura with competitions for the 10m air rifle and 10m air pistol mixed team events scheduled to begin on Thursday.
Approximately 1000 shooters in rifle, pistol and shotgun events from across the country will take part in this open competition from July 12th to 16th.
This is the most popular private shooting competition in India since it was introduced twelve years back by the Marksmen Rifle Club, Bikaner.
"The competition has become very popular over the years and many shooters of the Indian team have participated in it. It also provides good competition exposure to the new shooters every year," said Akhilesh Pratap Singh of Marksmen Rifle Club.
This competition is held in the memory of late Dr. Karni Singh, the Maharaja of Bikaner, who won a silver medal at the 1962 World Shooting Championships in Cairo and represented India at five Olympic Games from 1960 to 1980, missing the Games of 1976. He was also the first Indian shooter to be honoured with the Arjuna Award.
Comments