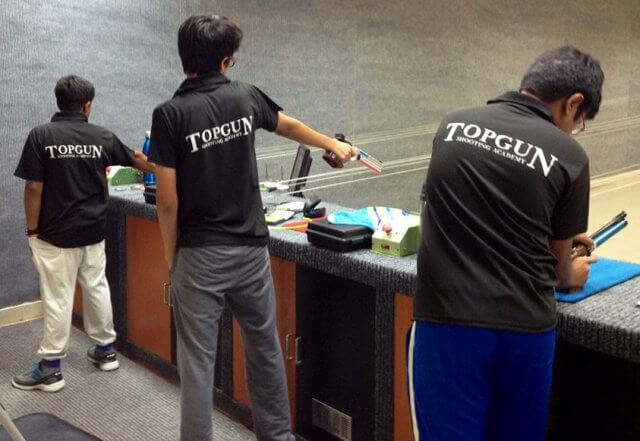 Seven shooters of TopGun Shooting Academy in Delhi were bang on target at the recently concluded 60th National Shooting Championship in Pune.
Tanvi Aggarwal (10m Air Pistol), Aryan Agarwal (10m Air Pistol), Pratham Verma (10m Air Pistol), Manvendra Prasad (10m Air Pistol), Prithvi Singh (10m Air Rifle), Bharat Hudda (10m Air Rifle), Saurabh Chaudhary (10m Air Rifle) have all qualified for the Indian team selection trials for the year 2017.
The achievement becomes even more special as most of them were participating in their first Nationals ever.
All seven shooters have been training under the guidance of international shooter Shimon Sharif along with coaches Amit Mudgal and Manvendra who are certified by the International Shooting Sport Federation (ISSF). The fitness training is provided by Dileep.
The shooters will now be participating in the 1st & 2nd selection trials which would be organised by the National Rifle Association of India (NRAI) from 11th to 21st January in Pune.
Also Read: Delhi's 65-year-old shooter sets National Record
You may call TopGun Shooting Academy at 011-41088098.
Comments