Shooters of Topgun Shooting Academy gave an impressive performance at the 13th Maharaja Dr. Karni Singh Memorial Shooting Competition 2019, bagging twelve medals and the Champion of Champions title in 10m air rifle.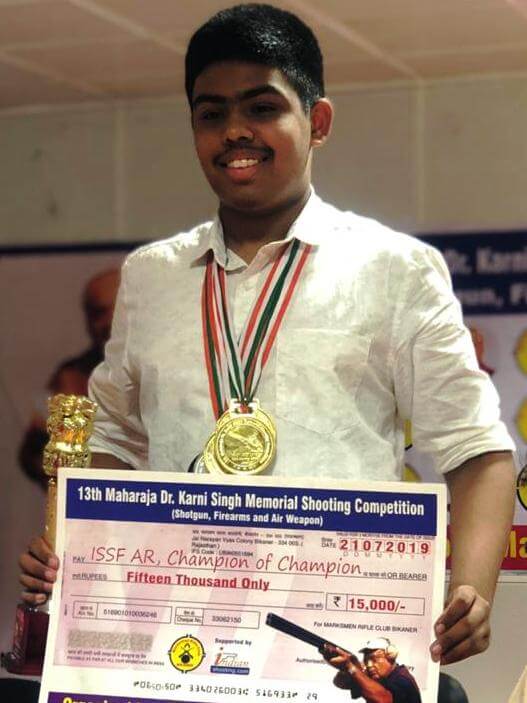 The 15-year-old Visnu Shivaraj Pandian once again proved his class by winning his third consecutive Champion of Champions title in the 10m air rifle while another 15-year-old rifle shooter Pratyush Aman Barik also gave an impressive performance by winning three gold medals.
Approximately 1000 shooters in rifle, pistol and shotgun events from across the country took part in the five day event which was held at Jaipur's Oases Shooting Range in Jagatpura from July 17th to 21st.
Comments