A day after claiming the World No. 1 rank in men's 10m air pistol, Shahzar Rizvi visited the TopGun Shooting Academy at New Delhi and also interacted with the trainees.
The 23-year-old, Shahzar, had won gold with a world record in his World Cup debut at Guadalajara, Mexico and a silver at the recent World Cup in Changwon, Korea.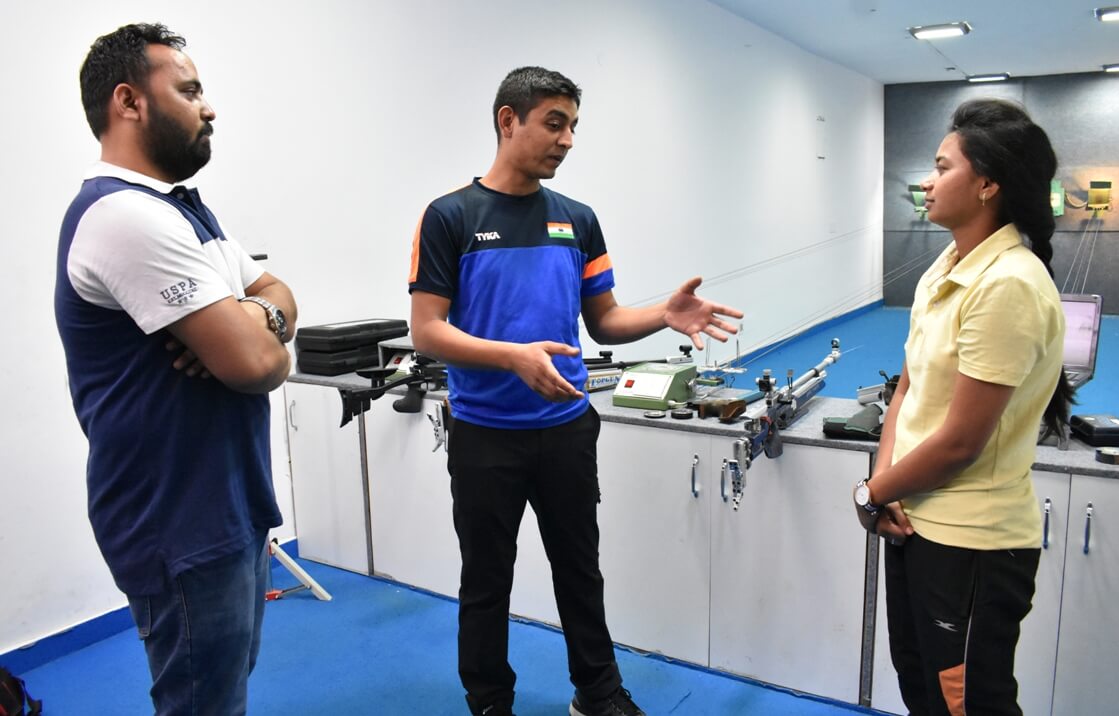 With 1654 points, Shahzar shot to the top spot ahead of Russia's Artem Chernousov (1046) and Japan's Tomoyuki Matsuda (803), according to the recent world rankings released by International Shooting Sport Federation (ISSF).
Also Read: Shahzar Rizvi becomes World No. 1 in air pistol
Comments