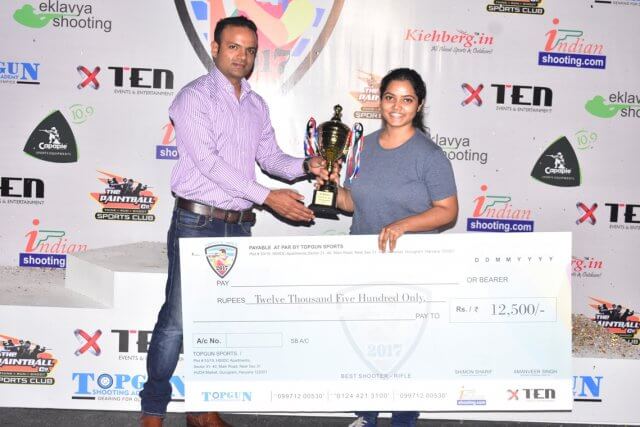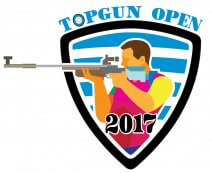 Aashi Rastogi of Lady Shri Ram College and Shaurya Sarin of Vasant Valley school claimed the TopGun Rifle and Pistol Trophy respectively at the TopGun Open Shooting Championship 2017 which concluded in Gurugram on Sunday.
Both Aashi and Shaurya shot very well to claim the top spots among the best eight in their respective events.
The 20-year-old Aashi who had won the gold in the Asian Airgun Championship in 2015 was bang on target as she kept shooting high tens at regular intervals. The experienced shooter was given a tough fight by 13-year-old Visnu Shivaraj Pandian of TopGun Shooting Academy who impressed the audience with some brilliant shots which also included a perfect 10.9.
While Shaurya who has also trained at the TopGun Shooting Academy in Delhi came up as a surprise winner of the pistol trophy in a strong field which included international shooters.
With an aim to make it more exciting and spectator friendly a special format was used to decide the winners of the trophy and the prize money.
The shooter who shot the highest shot in each round won a point and the shooter who made seven points first, was the winner.
The two winners were awarded the TopGun Trophy — along with a prize money of Rs. 12,500 each — by Olympic silver medallist Vijay Kumar at a glittering medal ceremony held at the TopGun Shooting Academy in Gurgaon.


Comments