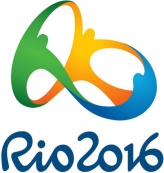 India's only individual Olympic gold medallist Abhinav Bindra has accepted the honour of carrying the national flag in the opening ceremony of the Rio Olympics on August 5, in Rio de Janeiro.
The Beijing Games gold medallist, the 33-year-old Bindra who will be appearing in his fifth straight Olympics, had declined the request to carry the flag at the London Olympics as it was too close to his event.
Abhinav Bindra said that it is my last Games and was going to go to the opening ceremony in any case.
Bindra, who had carried the national flag in the opening ceremony of the Delhi Commonwealth Games in 2010, had always been skeptical about attending the opening ceremonies as they clashed with his air rifle event that is always held early. It would be a different case this time.
Since no training is possible on August 6, It will not not hamper Bindra's preparations as his event is scheduled for August 8.
In his reply to the IOA's letter from secretary-general Rajeev Mehta, Bindra said on Friday, "It will be my greatest honour to be the flag-bearer of the Indian contingent participating in the Olympic Games. I hereby give my formal consent."
To be the flag bearer at the Olympic Games is an athletes ultimate honor.I am humbled & grateful to be considered worthy of this great honor

— Abhinav Bindra (@Abhinav_Bindra) June 10, 2016
Comments