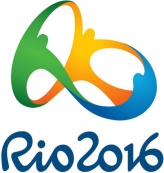 In his insane search for perfection and a medal in his swansong Olympics, ace shooter Abhinav Bindra has pushed the boundaries further by exposing himself to a scientific procedure called 'Electromagnetic System' for enhancing the functioning of "nervous system".
Cut off from the rest of the world, the Olympic champion is currently in Munich, preparing for the upcoming Rio Olympic Games.
His father Apjit Bindra, who has played a role in his own way in his son's progress, says he rarely gets to speak to India's lone Olympic individual gold medal winner.
Bindra is using Electromagnetic System. It is a system where current that is induced into the body, goes directly to the nervous system. It enhances the functioning of nervous system. It is a complex procedure.
As per definition, 'Electromagnetic Systems group deals with antennas, components and circuits from microwave to terahertz. The applications range from communication systems to imaging, measurement and sensing'.
As a simulation of sorts, Bindra climbed a 40-feet high 'pizza pole' ahead of the 2008 Beijing Games, which saw him conquer his "fear" and go on to win a historic gold medal.
Days before he would script history, Bindra tried to conquer fear that could "grip" him during an Olympic final, by attempting his hand at what the German special forces normally do.
Known for his deadpan expression, besides shooting, the 33-year-old Bindra qualified for the Rio Games through quota place at the ISSF World Cup in Munich.
He has only intensified his training ever since.
Comments