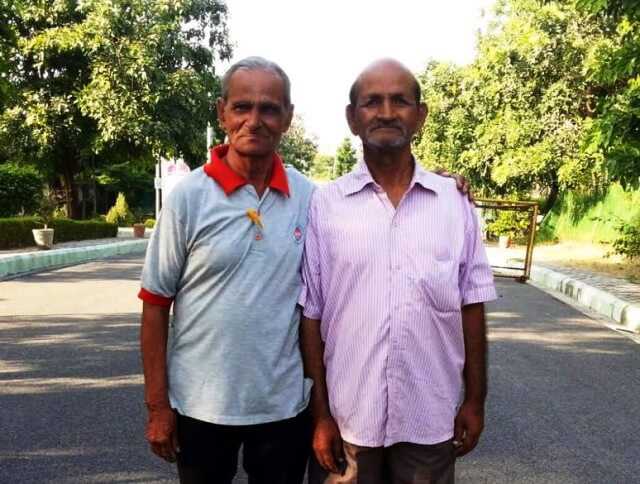 The Sports Authority of India (SAI) may well be within its right to terminate the contracts of two of the longest-serving people at the Karni Singh Ranges, but giving them an extension wouldn't have burnt a hole in their pocket either.
Balak Ram (71) and Tilak Raj Suri (75), well beyond the superannuation age, but two of the most recognisable faces at the Ranges for nearly three decades were told their services were no longer required. All this when the prestigious Asian Airgun Championship is round the corner and they were looking forward to it.
Balak Ram, popularly known as Bapu, and Suri, popularly known as Suri Saab, had joined the range in 1990 and were only entitled to a monthly pocket allowance for a decade. In 2000, following the intervention of one of the range administrators, they got SAI contracts.
Both were in charge of the armoury, one of the most important places inside the shooting range, where all the guns and ammunition are stored. Their job was to issue guns, ammunition, targets and clay birds, and they did it with utmost dedication. With time, they had mastered their job and had become so skilled that they could even service and maintain the old guns and keep them in working condition. Talk to the shooters and they would narrate how the two kept the guns in working condition even though spare parts were a huge problem.
There is (was) no shooter in the Indian contingent, Abhinav Bindra and Rajyavardhan Rathore included, who has not interacted with these two thorough gentlemen. The biggest names in the sport have known them and respect them for their dedication and service to the sport.
They worked tirelessly under eight different administrators even though it meant travelling nearly 35 km to reach the Range every day. Since public transport is not available, on most occasions they used to walk all the way. It was a tough job but both did it with their heart and soul.
During major international events, including the 2010 the Delhi Commonwealth Games, they worked round the clock without being paid anything extra. But, for all their hard work, they will not get any retirement benefits or incentives other government employees get.
Speaking exclusively to indianshooting.com Balak Ram said, "Both Suri and I worked day and night during all international events held at the shooting ranges. We always used to be at the shooters' service till late in the evening. Even after dedicating 25 years to this range, we were never regularised by the Sports Authority of India – a fact that will always hurt. People suggested that we approach the court to get our services regularised but we were never interested in any kind of litigation," said Balak Ram.
On Wednesday, a small farewell was arranged for them at the range and they left with tears in their eyes. The two would be remembered for a very long time to come by the shooting fraternity.
"To have served the shooters for so many years gives us satisfaction," were Balak Ram's parting words.
Comments