He says with a hint of regret that life could have been different had he been allowed to take the path he was confident would have led him to touch heights. This was in the 1980s and Ajay Soni, now a Chartered Accountant of repute, had displayed more than just a spark in sports.
But as is the case in most Indian households even now, Ajay had to choose academics over sport. The situation changed somewhat when he enrolled in Delhi University's PGDAV College as a student of Commerce.
"Since one has more control over actions in college", Ajay decided to tap his potential in sport, carrom in this case. Chess was another strength but since tournaments were few in those days, he stuck to the former, and even achieved success in college-level competitions.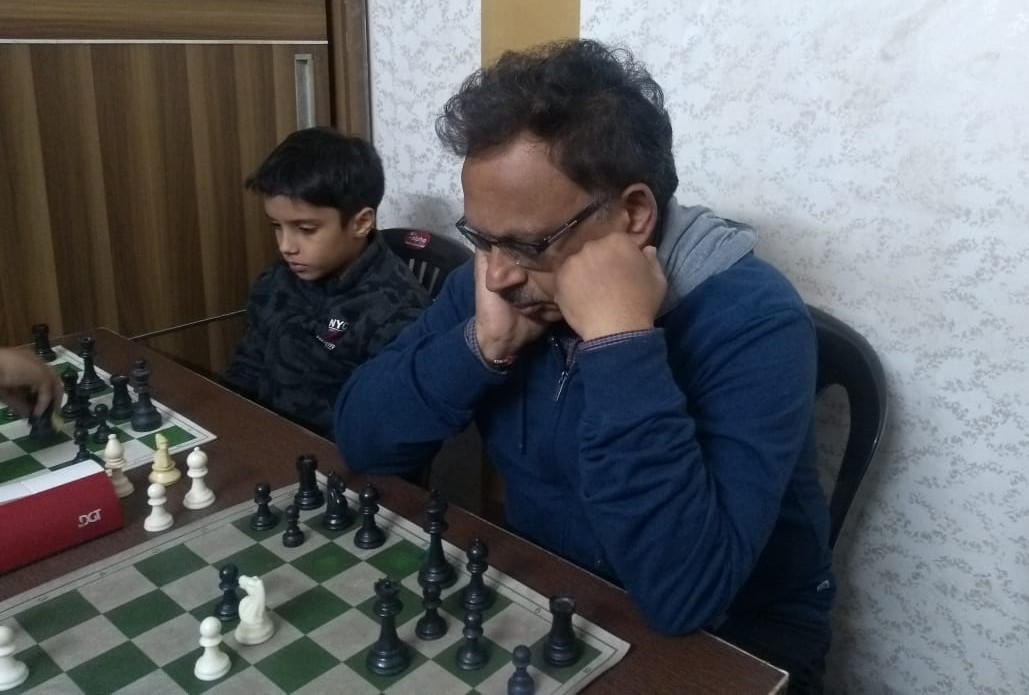 But waging a lone battle in pursuit of a passion was to become increasingly difficult as Ajay neared graduation time. "I had to take it to a logical conclusion," he told indianshooting.com in an interview.
Sport took a backseat as Ajay went about establishing himself in his sphere. But even in the midst of his professional commitments, the sportsman in him stayed alive, and came to the fore again after 29 years when he quit work to go back to his one-time first love. It was just that the discipline had changed. Instead of carrom, it was chess.
It was fish taking to water as Ajay, in his quest of a Masters (IM)/Grandmaster (GM) norm took part actively in competitions like the 17th Delhi International Open Grand Master Chess Tournament in 2019, and even managed a FIDE rating of 1016.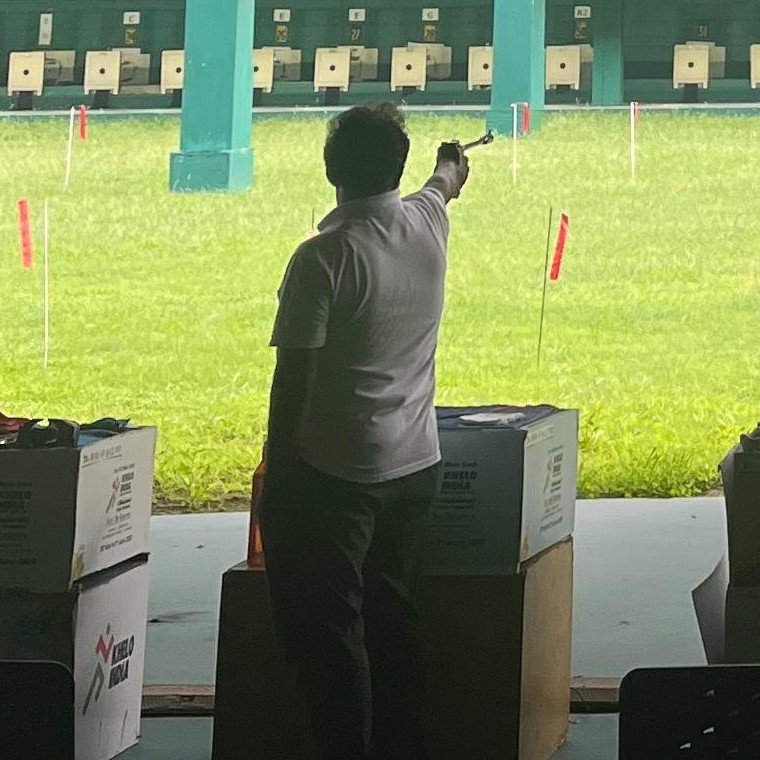 But for the pandemic, Ajay would have more progress in chess, especially in light of his rapid rise in online competitions, but the unexpected turn of events had him turn to shooting.
It was a Eureka moment that brought about the switch to the shooting range. With little to do, it was during a badminton match in the backyard with his son that Ajay discovered that he had a knack for shooting. "During one of the rallies, the shuttle got stuck in a tree, and my son tried getting it down by throwing large stones," says Ajay.
His advice was to go with pebbles and after the son failed, Ajay succeeded in bringing down the shuttle in no time with his prescription.
"This was when my son suggested that I could have a future in shooting." As soon as the restrictions eased in 2021, the hunt for a shooting academy and coach led Ajay to the TopGun Shooting Academy. Training under former India shooter Shimon Sharif, Ajay tried his hand at 10m air pistol and the scores have got better with time.
In April, he got bronze at the state-level Syed Wajid Ali Memorial Shooting Competition organized by the Delhi State Rifle Association at the Dr. Karni Singh Shooting Range. The experience of competing in this event last year helped this time, as did the chance to practice at the Karni Singh Range, which allowed him to experience the pressures of competing in an international arena beforehand.
Ajay also has accolades in various open tournaments like a gold at the Sikh Federation Games. Attributing the show to the dedicated and disciplined training of one-and-half years. Ajay has tried his hand at 50m pistol and would like to try out other events as well.
Shooting or chess, which he has started pursuing again, the lesson Ajay has learnt is to go in without expectations, and he can claim some success after entering competitions with this mantra.
Fuelled by the "fighting spirit he developed" while pursuing his Chartered Accountancy, Ajay has now set his sight on getting an IM norm in chess, and 'Renowned Shot' in shooting. The sky is the limit, and Ajay doesn't flinch from stating that a spot in the national squad is also on the radar.
The confidence stems from his "can-do spirit", and by pushing the limits all the time, Ajay is an example of the saying 'age is just a number'.
Comments