India's Anam Basit and Soumya Gupta finished 5th and 6th respectively in Women's Trap on the opening day of 7th World University Shooting Championship in Kuala Lumpur, Malaysia.
Earlier in the qualifications, both the shooters shot a score of 63 to make the cut for the finals.
The third Indian in the event, Aakriti Khapra shot 57 to finish 9th.
Italy's Fiammatta Rossi won the gold while her compatriot, who is a junior silver medallist at the 2014 World Shooting Championship, Valeria Raffaelli won the silver. Ekaterina Subbotina of Russia took the bronze.
The Results:
Women's Trap: 1. Fiammatta Rossi (Italy) 40 (69); 2. Valeria Raffaelli (Italy) 39 (70); 3. Ekaterina Subbotina (Russia) 32 (63); 5. Anam Basit (India) (63); 6. Soumya Gupta (India) 9. (63); 9. Aakriti Khapra (India) 57.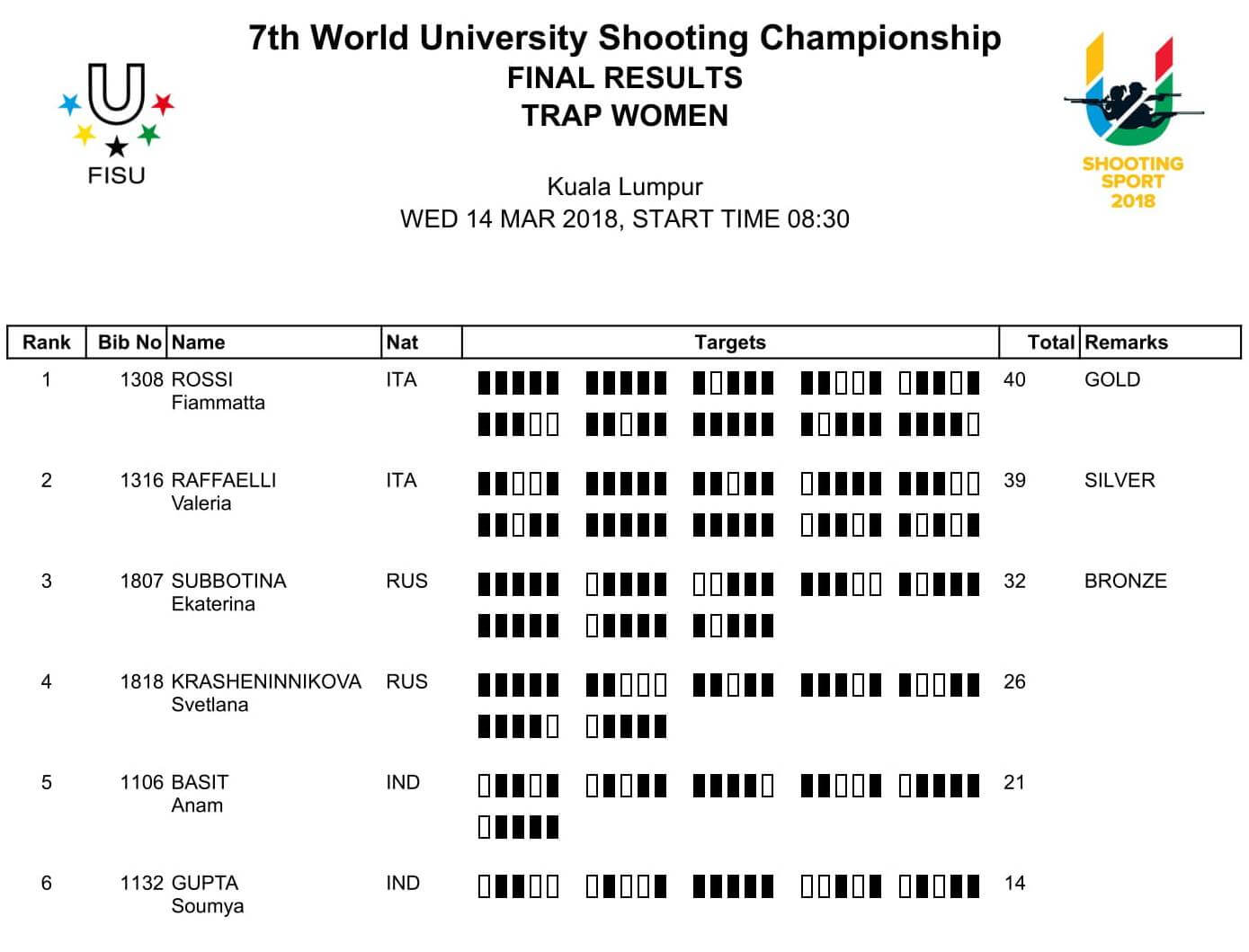 Comments