Ankur Mittal who won a gold medal and equalled the world record at the recently concluded ISSF World Cup, returned to the country to a warm welcome early on Sunday morning.
Many people, including friends and family members of the country's latest shotgun sensation, gathered at the Delhi's Indira Gandhi International airport to welcome him. They started celebrating as soon as Ankur who was wearing the India blazer and blue jeans, came out of the airport.
Amid scenes of jubilation and loud cheers, Ankur was greeted by his father Ashok Mittal, his mother Santosh and his brother Ajay.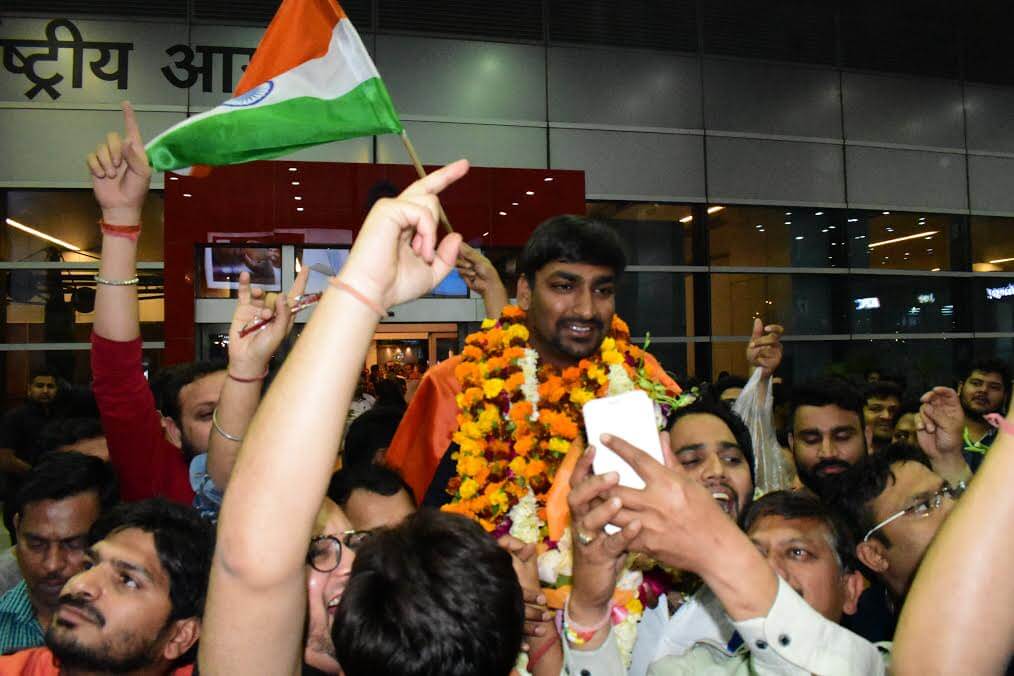 He candidly said he was not expecting such a welcome at the airport, while promising more medals for the country in the future.
Speaking to indianshooting.com, Ankur said, "I did not expect to get such a warm welcome. I am happy to be back home with a World Cup gold. I would like to thank my family and friends for all their support. I will do my best to win more medals for the country."
The 24-year-old Ankur had won a gold and in the process also equalled the world record in the Men's Double Trap at the ISSF World Cup in Acapulco, Mexico.
This was Ankur's second consecutive World Cup medal in less than a month's time after the silver he had won at Delhi.
Ankur will be participating at the ISSF World Cup in Cyprus, next month.
Also Read: Ankur Mittal wins gold at ISSF World Cup
Also Read: Ankur Mittal strikes silver in ISSF World Cup
Comments