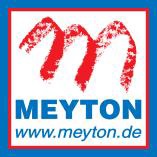 Apurvi Chandela bagged the gold medal in the women's 10 metre air rifle at the ongoing Meyton Cup in Innsbruck, Austria.
The 26-year-old Apurvi, who has already won the 2020 Olympic quota for the country, shot a score of 252.2 to defend the title which she had won last year.
Aneta Brabcova of Czech Republic, who topped the qualification with 630.6, won the silver 0.6 point behind Apurvi. The bronze was won by Vinita Bhardwaj with 230.1.
Earlier in the qualification, Apurvi and Vinita shot scores of 628.5 and 628.4 respectively.
Another Olympic quota winner for India, Anjum Moudgil, finished 7th after qualifying in the fifth place with 628.8.
Apurvi expressed satisfaction at her performance and said this win will help her in her Olympic preparations immensely.
The Results:
Women 10m Air Rifle: 1. Apurvi Chandela (India) 252.2 (628.5); 2. Aneta Brabcova (Czech Republic) 251.6 (630.6); 3. Vinita Bhardwaj (India) 230.1 (628.4); 7. Anjum Moudgil (India) 144.5 (628.8), 14. Meghana Sajjanar (India) 626.6; 20. Shriyanka Sadangi (India) 624.0.
Comments