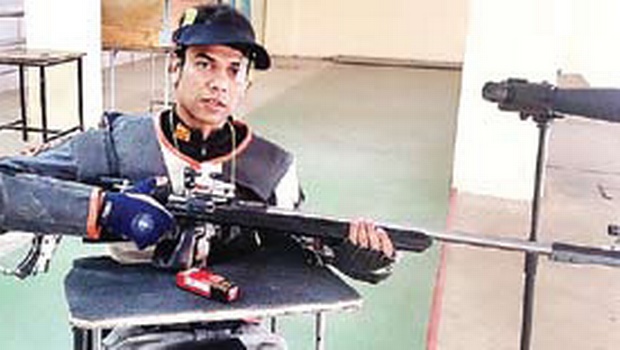 India's Sidhartha Babu shot an impressive score of 603.0 to finish 21st in Men's 50m Rifle Prone at the IPC Shooting World Cup in Sydney, Australia.
The other Indians in this event, Deepak finished 25th with a score of 600.0, Rajeev Malik shot 596.7 to finish 29th while veteran shooter Naresh Sharma finished 32nd with a score of 592.4.
Sultan Alaryani of United Arab Emirates won the gold, silver was won by John Joss of USA while China's Yan Yaping took the bronze.
On Thursday, Deepak had finished 17th in the Men's 10m Rifle Prone. He shot 625.6 to miss the finals by 2.1 points. In the same event Naresh shot 613.1 to finish 43rd while Rajeev shot 583.1 to finish 46th.
Speaking to indianshooting.com, Jaiprakash Nautiyal- a former shooter and a promoter of Paralympic shooting said, "Am satisfied with the results of the Indian shooters in this World Cup and am very sure if these shooters are given some more support they will start winning medals for India at world level very soon".
Comments