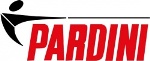 Punjab's Dilreen Gill beat Shriyanka Sadangi of ONGC in a shoot-off after the two had tied on 205.6 in the Women's 10m Air Rifle in the 16th Kumar Surendra Singh Memorial Shooting Championship in Thiruvananthapuram on Tuesday.
The 19-year-old Dilreen who shot the second highest qualification score of 415.9, was leading the final till the last two shots. However, Shriyanka caught up and equalized to force the tie-shoot. Dilreen scored 10.6 in the shoot-off compared to 10.4 carded by Shriyanka.
South Asian Games champion Anjum Moudgil shot the highest qualification score of 417.9 but the Haryana shooter settled for the bronze ahead of Olympic finalist Suma Shirur.
Earlier, Dilreen also who won the junior gold. The Punjab shooter also won the junior girls' title with a score of 415.9 ahead of Aditi Shukla (Gujarat) and Shreya (Punjab) who had cards of 414.5 and 413.9 respectively.
Dilreen who is studying in Jesus and Mary College in Delhi also won gold at the All-India Inter-University Shooting Championship held last month. She has also represented India at the Asian Shooting Championship in China in 2012.
Harpreet wins rapid fire gold
In Men's Rapid Fire Pistol, Harpreet Singh (Haryana) shot the highest qualification score of 576. In the finals, Gurpreet shot 25 hits to claim the gold two points ahead of Wazeer Singh Rathee (BSF) who won the silver. Shivraj Sase (Maharashtra) took the bronze with 19 hits.
Olympic silver medallist Vijay Kumar (Army) shot one out of five in the sixth series to finish fourth.
The Results:
Men's 25m Rapid Pistol: 1. Harpreet Singh (HAR) 25 (576), 3. Wazeer Singh (BSF) 23 (573), 3. Shivraj Sase (MAH) 19 (566). Team: 1. BSF 1693.0, 2. Army 1679.0, 3. Maharashtra 1658.0.
Junior Men's 25m Sports Pistol: 1. Yaswant Singh (Army) 572, 2. Shivam Shukla (Del) 572, 3. Arjun Das (BEN) 566.
Women's 10m Air Rifle: 1. Dilreen Gill (PUN) 205.6 (415.9) 10.6, 2. Shriyanka Sadangi (ONGC) 205.6 (414.9) 10.4, 3. Anjum Moudgil (HAR) 164.5 (417.9).
Junior Women's 10m Air Rifle: 1. Dilreen Gill (PUN) 415.9, 2. Aditi Shukla (GUJ) 414.5, 2. Shreya (PUN) 413.9.
Youth Women's 10m Air Rifle: 1. Gayatri Nilesh Pawaskar (MAH) 413.6, 2. Rubiyat Singh Takhar (RAJ) 412.5, 3. Shreya Agar (MP) 411.5.
Team: Haryana 1236.3, 2. Rajasthan 1234.6, 3. Railways 1234.0.
Comments