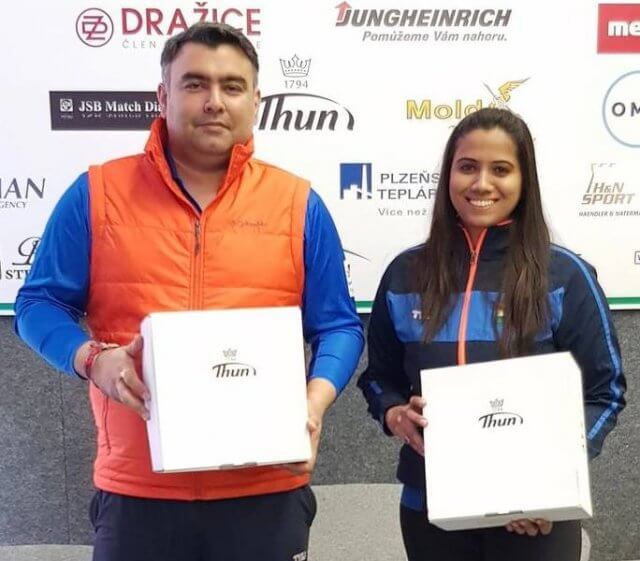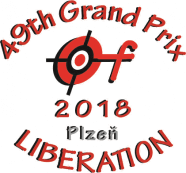 Gagan Narang and Pooja Ghatkar combined to win silver in the 10m air rifle mixed team at the 49th Grand Prix of Liberation 2018 in Plzen, Czech Republic.
After topping the qualification with 833.2 points, with Pooja shooting 413.5 and Gagan 419.7, the duo came very close to overtaking Jurate Cesynaite and Karolis Girulis for the gold, before missing the target by 1.3 point.
Another Indian duo of Shri Nivetha Paramanantham and Amanpreet Singh and  won silver in the 10m air pistol mixed team after having topped the qualification with 775, with Amanpreet shooting 390 and Nivetha 385.
The Results:
10m Air Rifle Mixed Team: 1. Lithuania (Jurate Cesynaite, Karolis Girulis) 496.4 (832.7); 2. India (Gagan Narang, Pooja Ghatkar,) 495.1 (833.2); 3. Armenia (Alla Poghosyan, Hrachik Babayan) 428.4 (830.7).
10m Air Pistol Mixed Team: 1. Belarus (Darya Khmedava, Yauheni Zaichyk) 479.2 (759); 2. India (Shri Nivetha Paramanantham, Amanpreet Singh) 475.9 (775); 3. Hungary (Veronika Major, Miklós Tatrai) 412.3 (765).
Comments