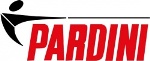 Rio Olympics-bound shooter Heena Sidhu shot well for a 384 but missed out on a final berth by a point in the women's air pistol on the concluding day of the ISSF World Cup in Munich on Wednesday.
Heena finished 12th with a qualification score of 384 (94,98,96,96) which was 5 points more than what she had shot at the ISSF World Cup in Rio De Janeiro last month.
The eighth finalist from Serbia, Bobana Velickovic who eventually won the gold, made it through with a score of 385 and had less inner 10s than Heena at Munich`s Olympic Shooting Centre.
Shweta Singh and Nivetha Paramanantham, the other Indians in the event shot scores of 378 and 377 to finish 47th and 52nd respectively.
Serbia`s Bobana Velickovic won the gold medal, while Sonia Franquet of Spain won the silver. China`s Mengxue Zhang won the bonze medal.
In the 50m Rifle Three Position, Chain Singh shot 1170 in qualification to finish 38th.
Chain had shot a 1174 a day earlier in his elimination relay in the same event. Former Olympic champion Matthew Emmons of the United States bagged the gold in the event, while Serbia`s Milenko Sebic won the silver and Gernot Rumpler of Austria won the bronze.
The Results:
Men's 50m Rifle Three Position: 1. Matthew Emmons (US) 464.1 (FWR) (1184); 2. Milenko Sebic (Srb) 460.1 (1183); 3. Gernot Rumpler (Aut) 448.0 (1178); 38. Chain Singh 1170. MQS: Swapnil Kusale 1172.
Women's 10m Air Pistol: 1. Bobana Velickovic (Srb) 199.7; 2. Sonia Franquet (Esp) 199.1; 3. Zhang Mengxue (Chn) 179.4; 12. Heena Sidhu 384; 47. Shweta Singh 378; 52. P. Shri Nivetha 377. MQS: Annu Raj Singh 380; Anisa Sayyed 369.
Comments