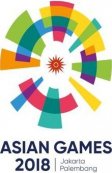 India's shooting campaign ended on a disappointing note as none of the four skeet participants could make it to the finals at the 2018 Asian Games in Palembang, Indonesia.
Sheeraz Sheikh shot a qualification score of 120 and Angad Vir Singh Bajwa 119 out of 125 targets to finish 13th and 14th respectively in men's skeet.
Mansour Alrashidi of Kuwait clinched the gold, edging out Jin Di of China 4-3 in a shoot-off after both the shooter tied at 52/60 in the final to set a Games record. Kuwait's Saif Almansoori took the bronze with 43 after being eliminated on the 50 shot.
In women's skeet, Ganemat Shekhon shot 112 and Rashmi Rathore 111 to finish 10th and 12th respectively.
The gold went to Thaliand's Sutiya Jiewchaloemmit. Wei Meng of China won the silver while Minji Kim of Korea took the bronze.
Out of the nine medals won by India in shooting, two silver medals were won in the other shotgun events — trap and double trap — by teenagers Lakshay Sheoran and Shardul Vihan.
"The shotgun team's performance has been quite consistent at the Games. Skeet event was a bit disappointing. We had three juniors representing in all three events — trap, double trap and skeet — and two of them won medals. The future is bright but we need to groom them well," India shotgun coach and team leader Mansher Singh said.
The Results:
Men's Skeet: 1. Mansour Alrashidi (Kuwait) 52 GR (123); 2. Jin Di (China) 52 GR (121);  Saif Almansoori (Kuwait) 43 (121); Sheeraz Sheikh (India) 120; Angad Vir Singh Bajwa (India) 119.
Women's Skeet: 1. Sutiya Jiewchaloemmit (Thailand) 55 (119); 2. Wei Meng (China) 54 (120); 3. Minji Kim (Korea) 42 (116); 10. Ganemat Shekhon (India) 112; 12. Rashmi Rathore (India) 111.
Comments