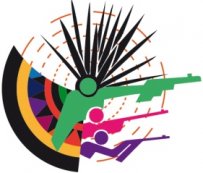 None of the three Indians in men's trap could make the cut for the finals at the ongoing ISSF World Cup in Guadalajara, Mexico.
Zoravar Singh Sandhu shot the best among the Indians to finish 32nd with a score of 114.
Olympian Kynan Chenai shot 107 to finish 44th while former World Champion Manavjit Sandhu, who had shot 22 and 20 in the first two rounds, did not finish the competition.
Sosa Lyndon of Luxembourg pipped Emanuele Buccolieri of Italy by one point for the gold.
The Results:
Men's Trap: 1. Lyndon Sosa (Luxembourg) 46 (122) 3, 2. Emanuele Buccolieri (Italy) 45 (121)3, 3. Vesa Tornroos (Finland) 32 (123); 32. Zoravar Singh Sandhu (India) 114; 44. Kynan Chenai (India) 107.
Comments