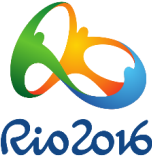 The Women's 10m Air Rifle will deliver the first medal of the 2016 Olympic Games today. Indian shooters in this event are Apurvi Chandela and Ayonika Paul.
Both the 23-year-old shooters won a quota in the event and have been training very hard ever since.
Apurvi and Ayonika had made it a one-two for India at the 2014 Commonwealth Games in Glasgow but they have not been able to reach the finals at any of the ISSF World Cup series this year.
Apurvi had won a bronze in the 2014 ISSF World Cup in Changwon with a score of 185.6 (418.4) and followed it with a silver at the 2015 ISSF World Cup Final at Munich with a score of 206.9 (416.4) while Ayonika had won a bronze at 2014 ISSF World Cup in Maribor with a score of 185.3 (417.3).
The Indians will face stiff challenge from the best in the world which includes two Chinese shooters Yi Siling and Du Li.
Yi Siling will try to defend the title she claimed in London in 2012 and joining her will be Du Li, who won the gold medal in this event at 2004 Athens Olympics.
Du and Yi claimed two of the four gold medals up for grabs during the 2016 ISSF World Cup series.
Shooters from Iran are also strong contenders in the event. Elaheh Ahmadi who had finished 6th in 2012 London Olympics and had won the gold in the 2015 ISSF World Cup Final in Munich and Najmeh Khedmati won the gold in the 2014 Incheon Asian Games.
Yi and Du could also become the first shooter to win multiple gold medals in this event, while Serbia Andrea Arsovic who is currently World No. 1 will lead a pack of contenders who will battle for a spot among the eight finalists.
Comments