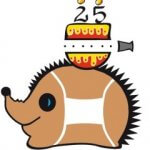 Sarabjot Singh won a gold medal in the junior men's 10m air pistol to take India yellow metal tally to nine in the ongoing ISSF Junior World Cup in Suhl, Germany.
Sarabjot, who had earlier in the year struck gold in the same event at the Asian Airgun Championships in China, was the only Indian to make it to the final with a qualification score of 575.
In the final, Sarabjot was fourth after the first series but made a comeback to lead the final till end and won the gold with a margin of 1.9 points.
I took my time on the last shot in the qualification as I knew I can only qualify for the final with a ten. The final was good for me. Even though I shot some loose shots but I managed to comeback,ÔÇØ said Sarabjot.
The silver was won by China's Wang Zhehao while another Chinese shooter Lu Shichang took the bronze.
Sarabjot's effort meant that India won a medal each in both the junior men's and junior women's 10m air pistol events with 14-year-old Esha Singh winning a silver in the junior women's event on Wednesday.
After six days of top class shooting and with one more day to go, India remains on top of the medal tally with nine gold, nine silver and four bronze for a total of 22 medals. China, who are giving India a stiff fight, are lying second with seven gold, seven silver and six bronze for a total of 20 medals.
[gview file="https://www.indianshooting.com/wp-content/uploads/F400000IA1807191430.20.AP60J.0.001.pdf"]
[gview file="https://www.indianshooting.com/wp-content/uploads/Q400000IA1807191015.20.AP60J.0.001.pdf"]
Comments