Penny Smith of Australia won gold in the Women's Trap on the opening day of the ISSF World Cup being held in New Delhi.
The 21-year-old shooter shot 40 targets in the final to win her maiden World Cup medal, at the Dr Karni Singh Shooting Range.
Smith who's previous best was a 10th place finish at the 2016 ISSF World Cup in San Marino, shot an excellent match in the new format.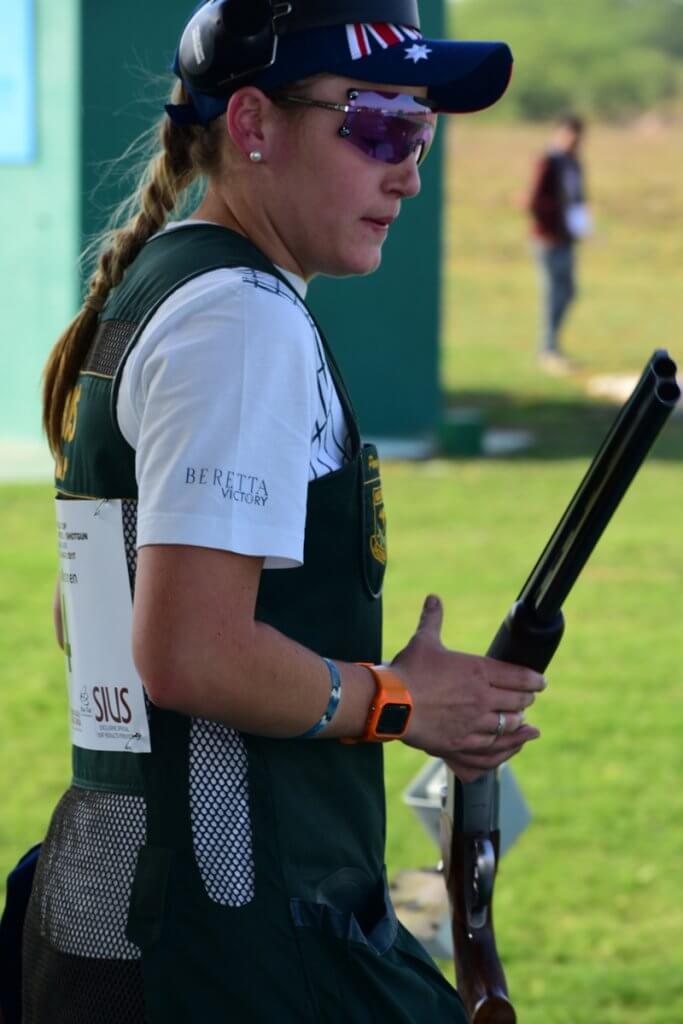 "It's fantastic. A bit overwhelming but really cool." Smith said after the finals. "It's been a process. I didn't train too well leading into the competition, so it's good to come away with a win."
"It has been a really good experience. This will be my only world cup event this year. The aim for the season is to make it through the Commonwealth Games selection."
The silver was won by 2012 London Olympic champion Jessica Rossi of Italy, who finished in second with 38 hits. Rossi had won her last World Cup medal back in 2013, in Acapulco.
"Finally I am back. It took me a while but I am in good shape again," Rossi said after the podium ceremony. "I would like to thank all the people who believed in me along these years."
1999 Junior World Champion Mopsi Veromaa of Finland, 34, claimed today's bronze with 27 hits, beating Kazakhstan's Anastassiya Davydova (4th with 23 hits) in the final rush for the podium.
Two Chinese teammates, Wang Xiaojing and Ren Hongyu took 5th and 6th place, with 18 and 10 hits, respectively.
Rajeshwari Kumari was the best among the Indians as she shot 64 (25,21,18) to finish 17th, Seema Tomar shot 60 (20,20,20) to finish 22nd while Manisha Keer was placed at 29th after shooting 51 (21,15,15).
The Results:
Women's Trap: 1. Penny Smith (AUS) 40 (WR) 68; 2. Jessica Rossi (ITA) 38 (66); 3. Mopsi Veromaa (FIN) 27 (68).
Comments