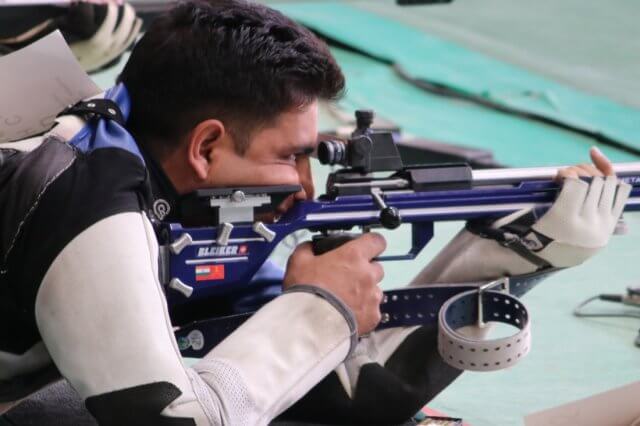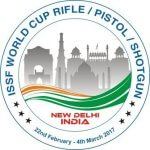 Olympian Chain Singh finished 7th in the Men's 50m Rifle Prone at the ongoing ISSF World Cup in New Delhi.
The 27-year-old Chain shot a qualification score of 618.8 (104.1, 102.1, 101.5, 102.8, 104.7, 103.6) and made the cut for his second ever World Cup final in prone, after the one in Changwon in 2015.
Even though this is not Chain's pet event, the Army shooter did not seem to be happy with his performance at the Dr. Karni Singh Shooting Range.
"I am not happy with my shooting today. I had to struggle in the qualification stage as I could not focus on the sights properly," said Chain after the finals.
Chain said the reason for a poor show in the men's rifle events was due to lack of proper training after the Rio Olympics.
"I have not been able to train properly under a coach after the Olympics. There has been no coach for the rifle shooters till now. The rifle coach only joined the team a few days before the World Cup."
Chain stressed for the need of longer duration training camps. He also expressed the importance of training and competing with the tested ammunition in order to be world beaters.
"I think we need to have at least four long training camps in a year and we need to use tested ammunition even in training," added Chain.
The current National Champion Sushil Ghalay shot 617.9 (101.0, 104.4, 103.2, 103.4, 104.1, 101.8) to finish 12th while Olympian Gagan Narang — who won a World Cup bronze in prone at Fort Benning in 2015 — finished 15th with a score of 617.0 (102.3, 103.7, 101.9, 103.4, 103.3, 102.4).
Sanjeev Rajput shot 619.2 (103.2, 103.5, 102.6, 102.9, 103.8, 103.2)) to register the highest qualification score among the Indians but since the two-time Olympian was shooting in the Minimum Qualification Score (MQS) category, he was not eligible for the finals.
Another Indian shooter in the MQS, Rahul Poonia shot 610.6 (99.9, 103.1, 101.8, 101.9, 101.7, 102.2).
The gold was won by Toshikazu Yamashita of Japan. China's 19-year-old Lu Yukun who was participating in his first ever World Cup, won the silver while Daniel Romanczyk of Poland took the bronze.
The Results:
Men's 50m Rifle Prone: 1. Toshikazu Yamashita (JPN) 249.8 (WR) 619.3; 2. Lu Yukun (CHN) 249.3 (WRJ) 624.5; 3. Daniel Romanczyk (POL) 226.6 (619.1); 7. Chain Singh 141.9 (618.0); 12. Sushil Ghalay 617.9; 15. Gagan Narang 617.0. MQS: Sanjeev Rajput 619.2; Rahul Poonia 610.6.
Comments