India's Deepak Kumar gave an impressive performance in the Men's 10m Air Rifle at the ISSF World Cup in New Delhi.
The Air Force shooter shot a score of 185.4 to finish 5th.
Deepak was tied on the second place with a score of 103.5 along with two others after the end of the first competition stage. He maintained the second position even after the 14th shot with a score of 144.8 but shot a 10.0 and 9.5 on his 15th and 18th shot.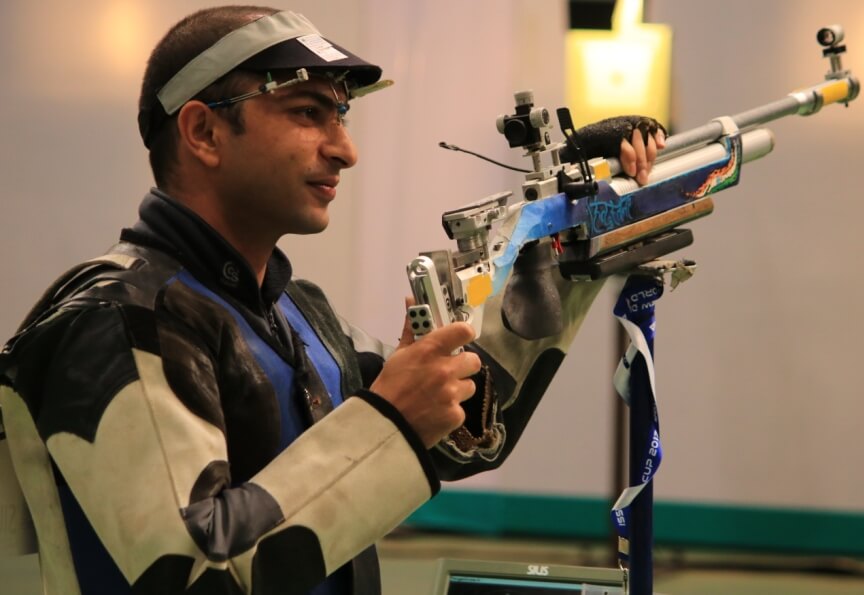 Another Air Force shooter, Ravi Kumar finished 8th. Ravi registered the lowest score of 100.7 after the first competition stage of 10 shots. He shot 10.7 and 10.6 in the following two shots but it was already too late.
Song Buhan of China pipped the versatile Peter Sidi of Hungary to the gold by 0.4 point while Japan's Atsushi Shimada took the bronze.
The Results:
Men's 10m Air Rifle: 1. Song Buhan (CHN) 249.5 (WR) 624.4; 2. Peter Sidi (HUN) 249.1 (623.7); 3. Atsushi Shimada (JPN) 227.4 (628.2).
Comments