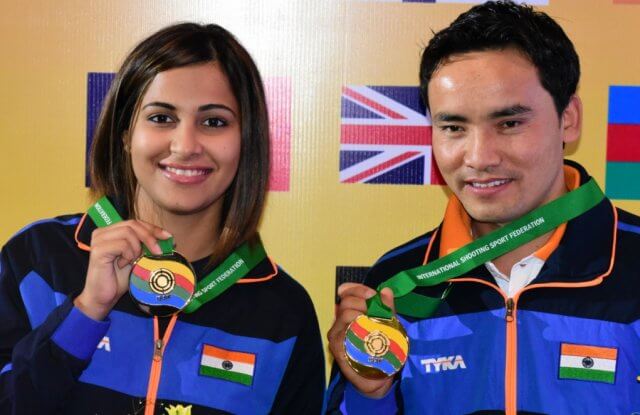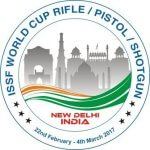 India's national anthem finally played on the fourth day of the competition as ace pistol shooters Heena Sidhu and Jitu Rai teamed up to win the 10m Air Pistol Mixed Team event at the ISSF World Cup in New Delhi.
The duo of Heena Sidhu and Jitu Rai beat Japan in the final on Monday. However, the mixed event is a test-only event which means there are no official World Cup medals and no official scores added to the shootersÔÇÖ accolades.
However, since the mixed event is being used on a trial basis in line with IOC's aim to achieve gender equality in its 2020 Tokyo Olympics program, only badges are being awarded instead of medals even though the International Shooting Sports Federation (ISSF) executive committee has ratified the recommendations. Once the International Olympic Committee (IOC) gives its approval to the ISSF changes, the event will become ÔÇÿofficialÔÇÖ.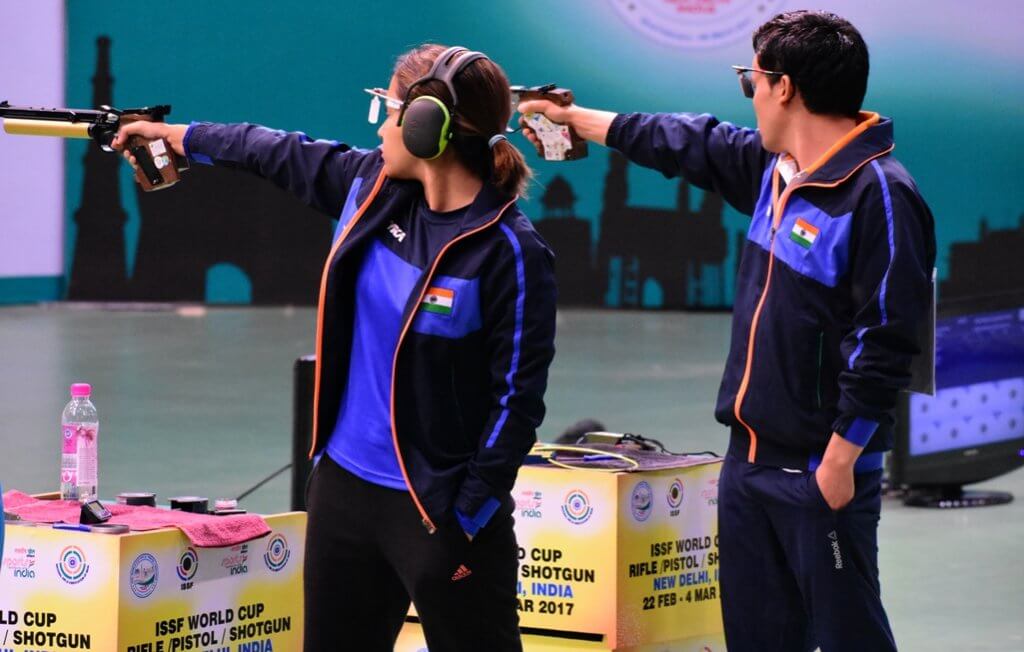 In an event, where coordination plays a key role, Heena teamed up with Jitu to finish ahead of Japan's Yukari Konishi and Tomoyuki Matsuda 5-3. Slovenia's Naphaswan Yangpaiboon and Kevin Venta were placed third.
They were trailing in the semi-final stage but staged a spirited fightback to enter the gold medal match.
In the gold medal match against Japan, Heena and Jitu shot very well to beat the Japanese pair of Tomoyuki Matsuda and Yukani Konishi 5-3 in a single-shot format, in which a team having a better total gets a point, and the first to reach five, wins the contest. Slovenia beat Chinese Taipie 5-3 for the bronze.
"I like this event, the format is very interesting. This will add a certain bit of team spirit to our sport which has always been very individual. We will have to start preparing for this in earnest as this, we assume, is going to be part of the Olympics and World Championships," Heena, a former world number one, said after the event.
World Championship and Asian Games gold medallist Jitu said, "I am trying to figure out how it works. We are having a little difficulty right now as far as coordination is concerned but once the rules gets clear it will be better for us."
The recommendations to include mixed gender event was given by the Abhinav Bindra-led ISSF Athletes Committee and the world governing body soon approved the proposal.
Feels great to win this mixed doubles medal with @JituRai after my yesterdays performance. But Miles to go before I sleep. pic.twitter.com/DlD6Q16Eml

ÔÇö Heena sidhu (@HeenaSidhu10) February 27, 2017
Comments