India's Neeraj Kumar finished 6th in the Men's 25m Rapid Fire Pistol at the ISSF World Cup in New Delhi on Saturday.
Neeraj shot 579 in the qualification, but in the finals could manage only 9 hits out of 20 and was the the first shooter to be eliminated.
This was 22-year-old Neeraj's first World Cup final and the inexperience showed as he could not recover from a bad start.
"It was a good learning experience for me participating in my first finals but I should have done better as I have been shooting better scores in the trainings sessions. I did not feel any kind of pressure but things just did not work out well," said the Army shooter.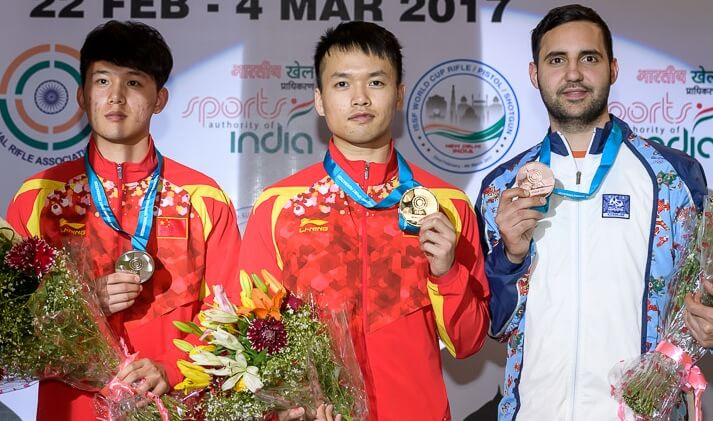 The Chinese duo of Lao Jiajie and Li Junmin clinched the gold and silver respectively.
Lao, who had won a World Cup silver medal in Gabala in 2015, took an early lead with 4-hit and followed it with two consecutive perfect 5-hit series. He defended his lead right to the last series, when his teammate Lin tied him at 31 hits.
The gold medal had to be decided through a shoot-off. Lao zeroed in, and with an unbeatable 5-hit series he secured his first ISSF gold medal with a total tally of 31+5 hits, leaving first-time participant Lin in second with 31+3.
"I am really happy about this medal. It qualifies me for the 2017 ISSF World Cup Final and that's a nice achievement," said Lao.
Ruslan Lunev of Azerbaijan took the bronze, which was also his country's first World Cup medal in this event.
The 27-year-old Lunev, who has participated in 28 World Cups since he started competing in 2006, had only made it the finals twice – in 2013 and 2015 – but had never made it to the podium before.
Comments