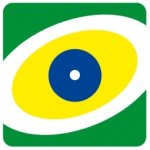 Muhammad Khalil Akhtar secured an Olympic quota for Pakistan in the men's 25m rapid fire pistol on the penultimate day of the ISSF World Cup in Rio de Janeiro.
Akhtar was among the two shooters from Pakistan who was denied visa to travel to New Delhi to take part in the ISSF World Cup in February, in the wake of the Pulwama terror attack which killed 40 CRPF personnel.
As a result of the visa denial, the International Olympic Committee (IOC) had to remove Olympic quotas in rapid fire pistol from the Delhi World Cup.
The 35-year-old Akhtar, who is ranked 15th in the world, shot 586 to qualify for the final in the 5th place. In the final, Akhtar was the first to be eliminated, taking the 6th position.
The other quota was won by Korea's Junhong Kim who finished 7th.
Christian Reitz of Germany, who won an Olympic gold medal at the same range in 2016, was once again at his best to win another gold. Reitz had also won the gold at the Delhi World Cup in February.
The silver was won by another German shooter Oliver Geis while China's Li Yuehong took the bronze.
Commonwealth Games gold medallist Anish Bhanwala (577) finished 18th, Adarsh Singh (576) finished 25th while Anhad Jawanda (573) was placed 30th in a field of 57 shooters.
[gview file="https://www.indianshooting.com/wp-content/uploads/F100000IA0109191515.1.RFP_.0.001.pdf"]
[gview file="https://www.indianshooting.com/wp-content/uploads/Q100000IA3108190900.1.RFP_.0.001.pdf"]
Comments