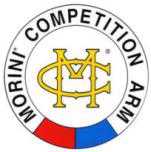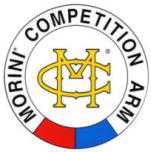 World No. 1 Jitu Rai showed that his Olympic preparation was well on track as he finished 6th in Men's 50m Pistol at the ISSF World Cup being held in Rio de Janerio's Olympic Shooting Centre.
The Army shooter who had finished 10th in air pistol two days back shot an impressive score of 563 (96,96,94,93,92,92) to qualify for the finals. In the finals he shot 108.9.
The World No. 1 shot a poor 7.9 and 8.7 in his 9th and 10th shots respectively and was eventually eliminated after the 12th shot in the finals to claim sixth place.
Jitu's qualification score was a point higher than what he had registered in the ISSF World Cup in Bangkok last month where he had claimed the gold.
Jitu maintained his qualification scores in both the events and will be looking forward to convert these results into medal winning performances at Rio Olympics.
Rio Olympics-bound Prakash Nanjappa shot 556 (89,94,94,89,98,92) to finish 19th.
The gold in the event was won by Ukraine's Oleh Omelchuk, two-time Olympic Champion Jong Oh Jin who shot the highest qualification score of 570 won the silver while China's Wang Zhiwei took the bronze.
In Men's Double Trap, India's Ankur Mittal led the qualifications till the third round of 30 shots each, only to see his hopes of making the finals fade away after registering scores of 23 and 24 in the last two rounds.
He eventually finished 21st with a total score of 131. The finals cut was made at 136. India's Mohammed Asab finished 26th with a score of 125 while Sangram Dahiya shot 124 to end 27th.
Australia's James Willett won the gold. Russia's Vasily Mosin took the silver while USA's Walton Eller ended up with the bronze.
The Results:
Men's 50m Pistol: 1. Oleh Omelchuk (UKR) 191.3 (564); 2. Jin Jong oh (KOR) 189.4 (570); 3. Wang Zhiwei (CHN) 169.7 (568); 6. Jitu Rai 108.9 (563); 19. Prakash Nanjappa 556.
Men's Double Trap: 1. James Willett (AUS) 27(2) 27 (138); 2. Vassily Mosin (RUS) 27(1) 27 (138); 3. Walton Elller (US) 28 (25) 137; 4. Antonino Barilla (ITA) 23 (26) 137; 21. Ankur Mittal 131; 26. Mohd Asab 125; 27. Sangram Dahiya 124.
Comments