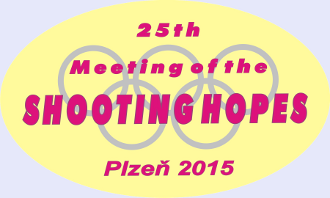 A 24-member strong Indian junior shooting team returned with a rich haul of two gold, five silver and two bronze medals from the prestigious 25th Meeting of the Shooting Hopes competition in Plzen, Czech Republic.
This is the International Shooting Sport Federation's (ISSF) premiere event for juniors and was held from June 10 to 14.
The tournament saw participation from 362 junior shooters representing 20 countries.
Among the notable performers, Achal Pratap Grewal won the squad's only individual gold in 25m pistol junior men.
In the team event for the same category, the Indian trio of Samarjit Singh, Shivam Shukla and Arjun Das also struck gold.
Women shooters Yashaswini Singh Deswal, Shreya Gawande and Gauri Sheoran and Akhil Sheoran in the men's section returned with two medals each.
Commenting on the results, National Rifle Association of India (NRAI) President Raninder Singh said, "This is a great performance by the junior squad in a premiere global competition. These results are sometimes more satisfying than those of the seniors as they tell you that the future of the shooting sport in India is in the pink of health.
"We on behalf of the NRAI wish all members of the squad many more successes in the coming years."
Comments