Shahu Mane of Maharashtra won gold in Men's 10m Air Rifle at the 1st Khelo Indian School Games being held in New Delhi.
Shahu, who has qualified for the Youth Olympics later this year, shot a score of 247.7 to equal the final national record in the youth category.
Earlier in the qualification, Shahu shot 621.4 while country's top-ranked youth shooters Hriday Hazarika and Yashvardhan bettered the national record with scores of 624.3 and 623.9 respectively but faltered in the finals to finish out of the medal bracket.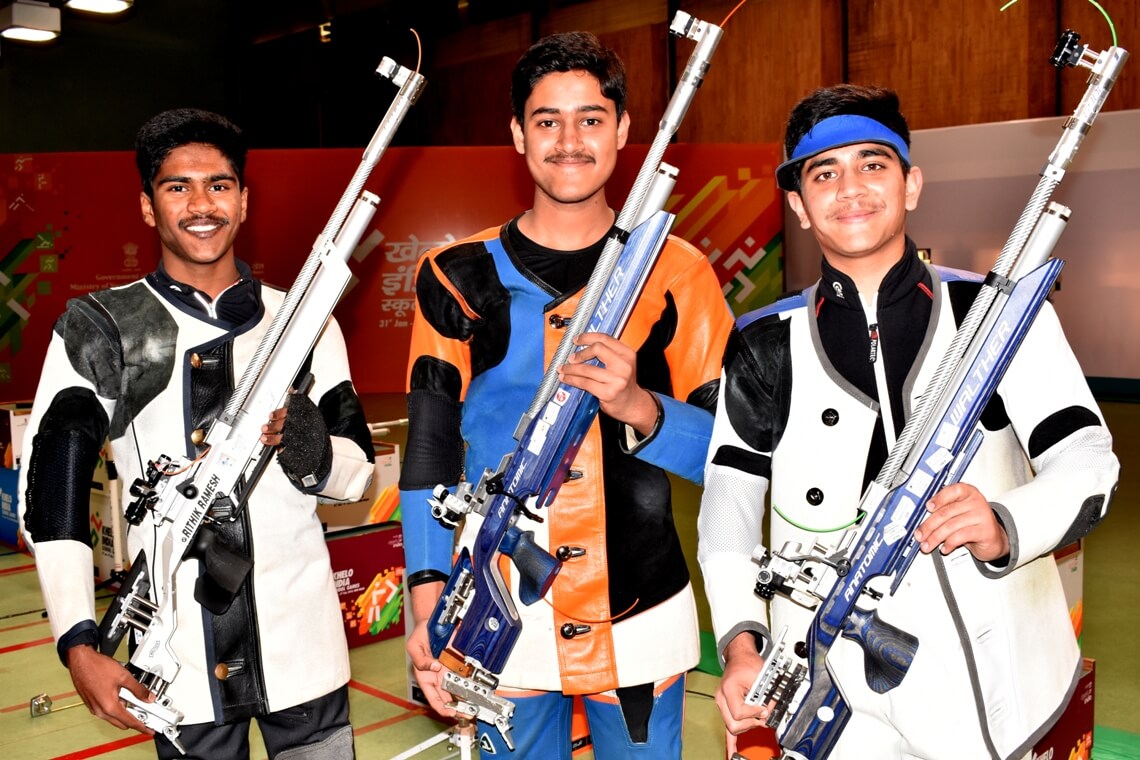 "I was a quite nervous during the finals, even more than the 10th Asian Airgun Championship where I qualified for the Youth Olympics. It feels to be on the top of the world to win gold in the first ever Khelo India School Games. We are all part of history now," said the promising shooter from Kolhapur.
The silver was won by Rithik Ramesh of Tamil Nadu with a score of 245.6 while Delhi's Paarth Makhija took the bronze with 225.0.
The Results:
Men's 10m Air Rifle: 1. Shahu Mane (Maharashtra) 247.7; 2. Rithik Ramesh (Tamil Nadu) 245.6; 3. Paarth Makhija (Delhi) 225.0.
Comments