Zeena Khitta of Chandigarh won gold in Women's 10m Air Rifle at the 1st Khelo India School Games being held at New Delhi.
Zeena, who would be competing at the ISSF Junior World Cup in March, took control in the finals early on and stayed in front all through to finish with 251.6, 2.3 points ahead of Maharashtra's Nandita Sul.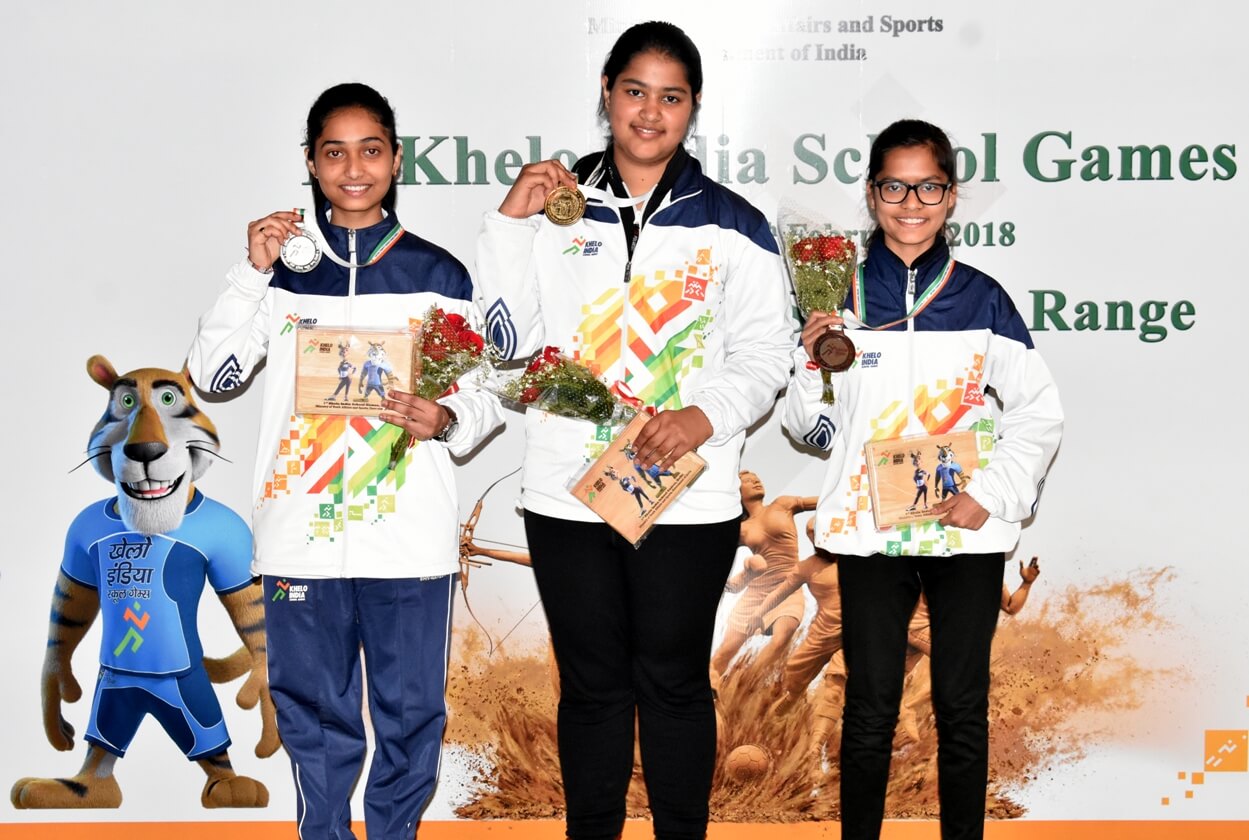 However in the qualification, Zeena was not very impressive. Infact, Zeena said that she had given up hopes of a medal after the qualification. "I thought, it's over for me after shooting 412.3 in the qualification. But a chat with my coach put me in a better frame of mind. After the first sequence of five shots, I relaxed a lot more and started shooting better," said the champion.
Yana Rathore shot 227.2 to win the bronze and gave Madhya Pradesh it's first medal in these Games.
The Results:
Women's 10m Air Rifle: 1. Zeena Khitta (Chandigarh) 251.2 (412.3); 2. Nandita Sul (Maharashtra) 249.3 (410.6); 3. Yana Rathore (Madhya Pradesh) 227.2 (412.3).
Comments