India's Lakshay Sheoran won the silver in the Junior Men Trap at the 9th International Junior Shotgun Cup in Orimattila, Finland, on Sunday.
Nino Cuomo of Italy beat Lakshay 43-41 for the gold. Lakshay had qualified with the second best score of 115, two points behind the leaders.
Manavaditya Rathore shot 110 and Vivaan Kapoor 103, as the Indian team took the bronze behind Italy and Finland.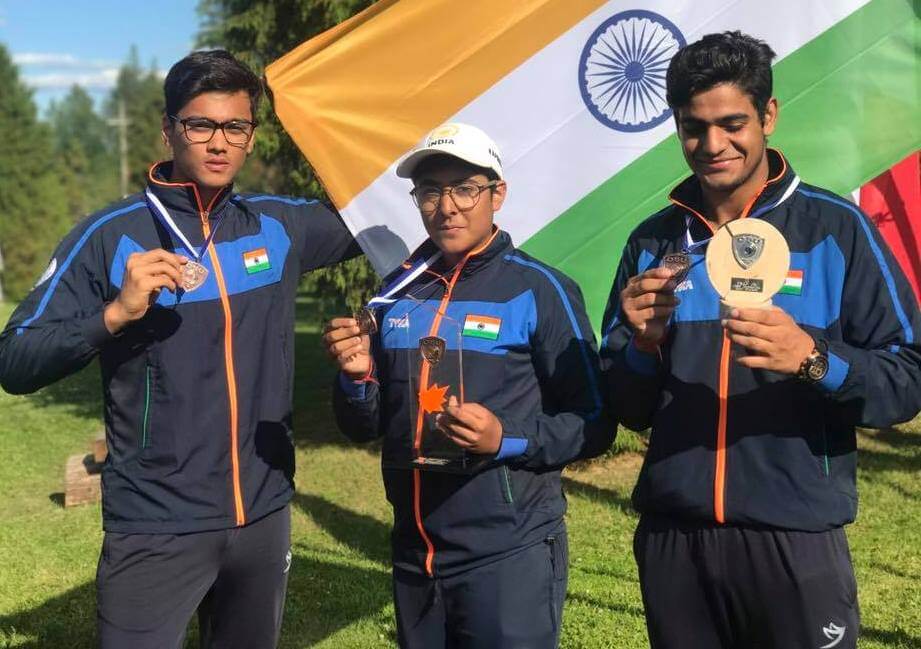 In Junior Men Skeet, Anantjeet Singh Naruka missed the final in the shoot-off when he finished second among four who were fighting for the last spot, with a total of 117. The team missed the bronze by 10 points to Germany, while Italy and Finland took the gold and silver respectively.
The Results:
Junior Men's Trap: 1. Nino Cuomo (Ita) 43 (111)1; 2. Lakshay 41 (115); 3. Lorenzo Ferrari (Ita) 32 (117)0; 9. Manavaditya Rathore 110; 17. Vivaan Kapoor 103; 22. Rohan Chauhan 96; 25. Avaya Misra 89.
Team: 1. Italy 339; 2. Finland 333; 3. India 328.
Comments